Burkini takes center stage in fiery French presidential debate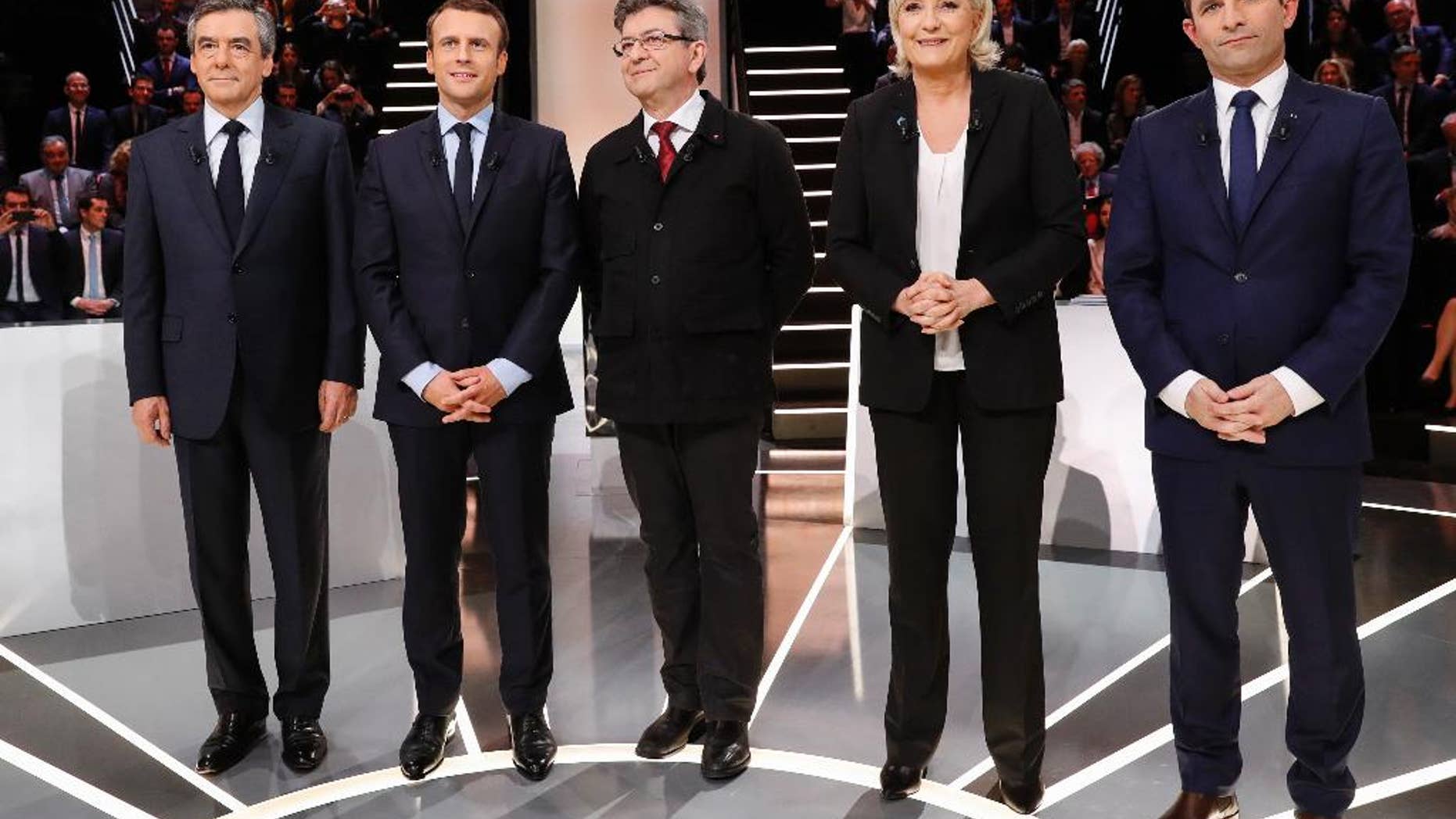 The first televised debate between France's leading presidential candidates turned into a three-hour-plus sparring match over everything from refugees to terrorism to the burkini -- the swimsuit for Muslim women that was banned from several beaches.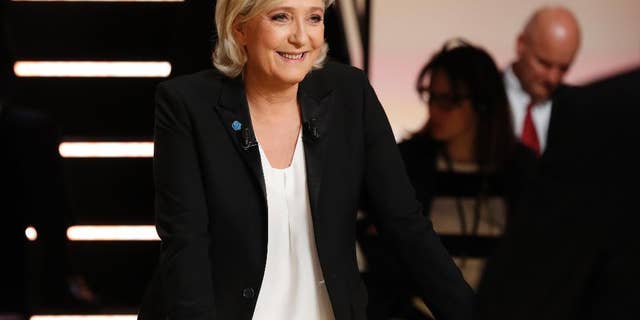 Five candidates took the stage in Paris, but the debate quickly turned into a showdown between the right-wing populist candidate Marine Le Pen and the independent centrist Emmanuel Macron, who painted two largely different pictures of France's future.
AFTER DUTCH REJECT POPULISM, WILL OTHER EUROPEANS FOLLOW?
When Le Pen suggested that Macron wasn't committed to France's secular values, saying he supported burkinis on beaches, he fired back. "No, Madame Le Pen, don't put words in my mouth. I don't need a ventriloquist. When I have something to say, I say it clearly."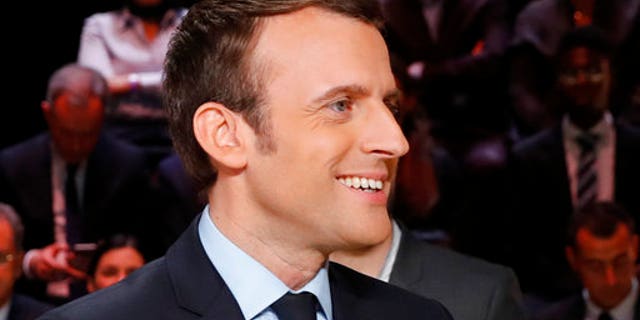 France's highest administrative court has ruled that such a ban is illegal, The Guardian reported.
Macron, in turn, accused Le Pen of using Islam to divide the French. She has called for all visible religious symbols worn by people, including Muslim headscarves and Jewish kippahs, banned from public view.
FRENCH PRESIDENTIAL CANDIDATE FILLON CHARGED IN JOBS INVESTIGATION
"The trap you are falling into, Madame Le Pen, with your provocations is to divide society," Macron said.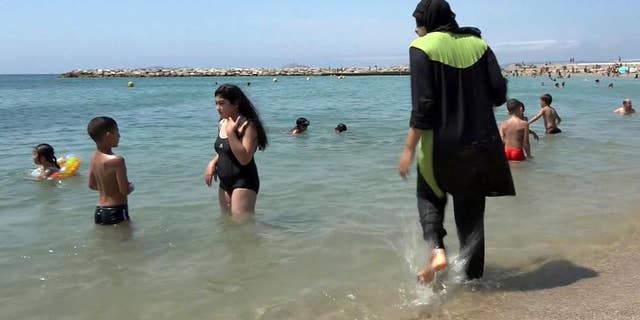 Meanwhile, as Macron was discussing foreign policy, Le Pen portrayed him as wishy-washy, saying: "I want to attract the French people's attention to the fact that every time you talk, you say a bit of this, a bit of that, and never decide."
She added, "We don't know what you want."
With polls suggesting that she and Macron could be direct rivals in the decisive May 7 runoff of the two-round election, both clearly sought to score points against each other.
Macron, a former economics minister with limited experience in public office, has cast himself as a centrist alternative to France's traditional left-right politics. But Le Pen, the anti-European Union leader of the National Front, was looking for opportunities to pounce.
Macron occasionally used humor to defuse Le Pen's attacks. After a thinly veiled dig from Le Pen suggesting that the former banker would be beholden to financial lobbies if elected, Macron told her: "You'd be bored without me."
While they were feisty, conservative candidate Francois Fillon was noticeably and unusually restrained. Once considered a leading contender to move into the presidency's Elysee Palace, Fillon's campaign has been badly hurt by accusations that his wife and children were paid with public money for jobs they allegedly did not do, which he denies. The ex-prime minister appeared weary and at times absent during the debate.
"I may have made mistakes. I have defects. Who doesn't? But I have experience," Fillon said.
Socialist candidate Benoit Hamon and far-left leader Jean-Luc Melenchon, both looking to boost their poll numbers, were the first to take swipes at Le Pen.
Hamon described Le Pen's attitude as "sickening" after she spoke of French schools as "a daily nightmare," so dangerous that pupils attend with "fear in their stomachs."
Melenchon interrupted Le Pen as she was calling for boosted French-language teaching.
"How do you learn French, dear madam? By speaking it!" he said.
Of the 11 candidates in the election, only the five who are expected to be the largest vote-getters in the first round were included in the debate. Leading opinion polls have suggested Le Pen has a slight edge over Macron, Sky News reported.
The first-round vote is set for April 23; the top two candidates go to the May 7 runoff.
The Associated Press contributed to this report.