Burkina Faso inaugurates Kafando as transitional president in wake of brief military takeover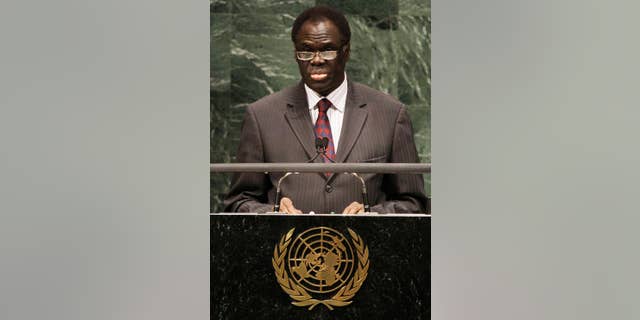 OUAGADOUGOU, Burkina Faso – Burkina Faso has sworn in former U.N. ambassador Michel Kafando as transitional president to help lead the land-locked West African country to stability after a brief military takeover last month.
Kafando, 72, took the oath of office Tuesday promising to honor the constitution.
A day earlier, he was named transitional president to lead Burkina Faso to elections a year from now.
For nearly three decades, Burkina Faso was ruled by President Blaise Compaore, who fled office earlier this month amid rising opposition protests — notably over efforts to alter the constitution so he could seek a new term.
Many at the inauguration shouted support for Lt. Col. Isaac Yacouba Zida who had been named by the military as transitional leader after Compaore fled.