Bull gores anti-bullfighting activist who jumped into French arena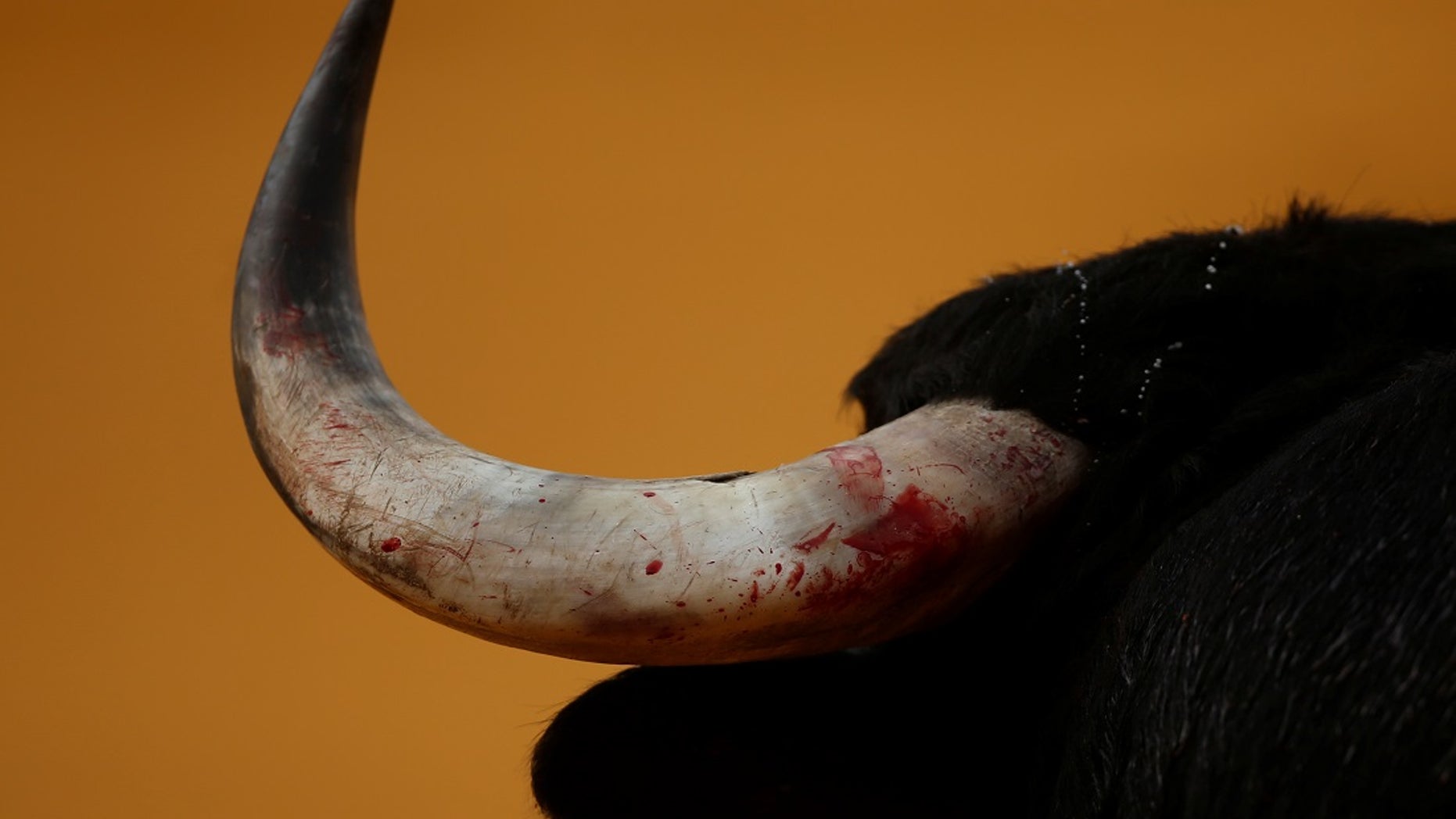 An anti-bullfighting activist protesting the gory sport on Sunday was attacked by a bull when he jumped into a French arena in an attempt to protect the animal, police said.
A man in his 30s and a woman attending the event in Carcassone in southern France sneaked their way into the main ring, AFP News Agency reported. The incident happened during the "novillada," when younger bulls are placed in the ring.
A bull charged toward the man, stabbing him with its horns and causing "a long but not deep" injury, police said. The woman was not injured.
A source told AFP the man "was very lucky" and was not "properly gored."
MATADOR GORED TO DEATH DURING BULLFIGHT
The man was rushed to the hospital and treated for his injuries.
Two other protesters hung a banner that read, "Stop Bullfighting" at the event earlier in the day. Bullfighting is banned in most parts of France except in some towns in the southern part of the country where it is part of the local traditions, AFP reported.
A LOOK AT SOME OF THE WORST BULLFIGHTING GORINGS
In August, a vegan activist jumped into a bullfighting ring at a French festival to urge French President Emmanuel Macron to ban the sport in the country, according to The Local.
The protester ran through the ring with a sign that read: "No to the Corrida, save the bulls -- Vegan strike group."