Bulgarian president convenes new parliament on Tuesday, search for government starts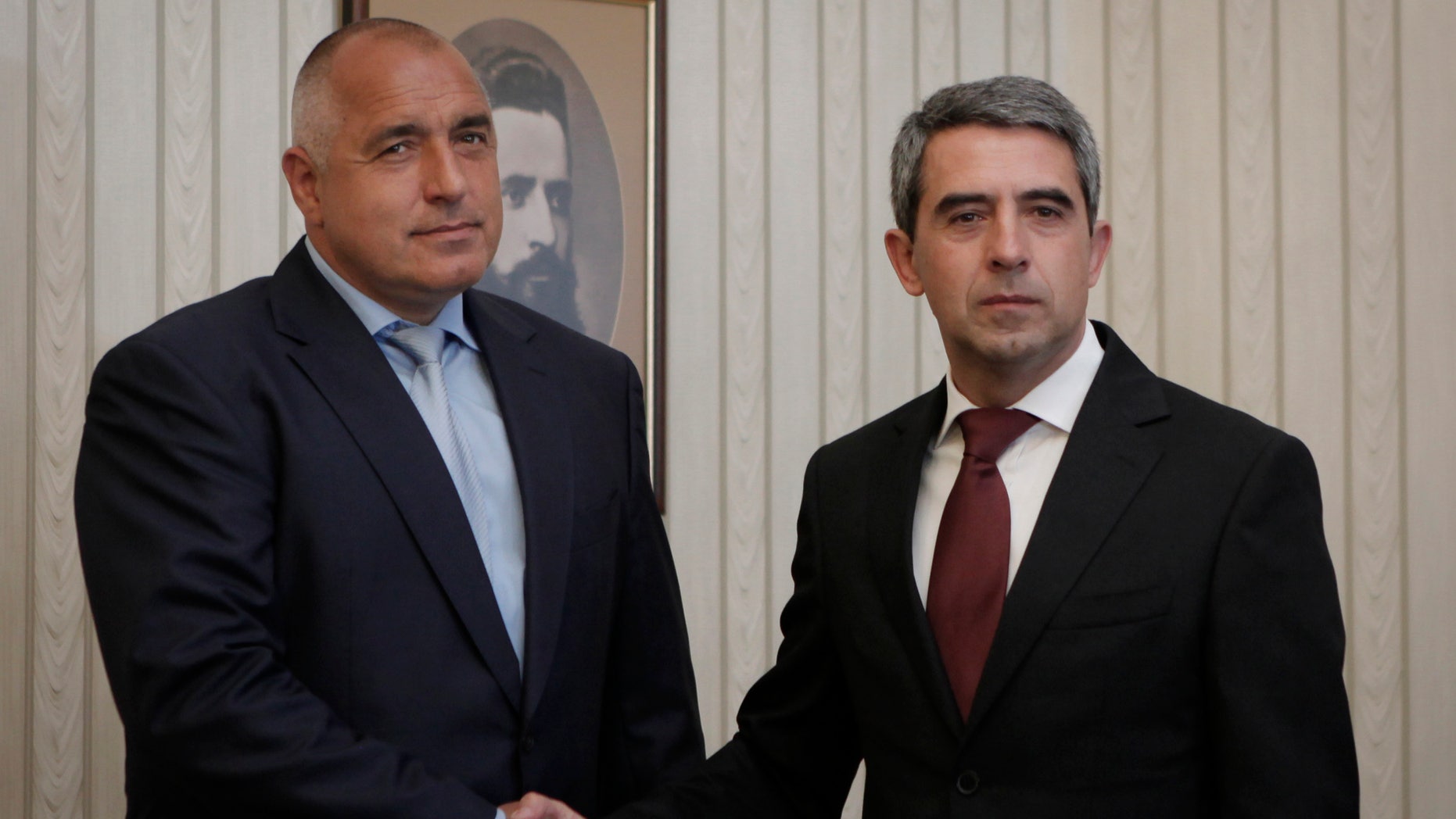 SOFIA, Bulgaria – Bulgarian President Rosen Plevneliev said Friday that he will convene the nation's newly elected Parliament next week to begin trying to form a government, a task complicated by the refusal of three parties to enter a coalition with the former governing party which has the most seats.
Parliament will assemble on Tuesday. In the following days, Plevneliev will give former premier Boiko Borisov's GERB party, winner of 97 of the 240 seats in parliament, a chance to form a government.
Plevneliev said Friday that Bulgaria needs "stable institutions instead of party bickering, to regain the trust of the people."
The second-place Socialists with 84 seats, the mainly Turkish MRF party with 36 seats, and the nationalist Ataka party with 23 seats have ruled out joining a coalition with Borisov.
The Socialists have said they were ready to seek broad consensus for a cabinet of technocrats to be headed by a former nonpartisan finance minister, Plamen Oresharski.
Socialist leader Sergei Stanishev said Friday that his party was ready to meet with all parties except Borisov's, as well as with citizens' organizations, to assemble such a cabinet.
"The only option is a programmatic government with strong expert participation and with a clear program," he said. Leaders of the two smaller parties say they are prepared to support a government committed to a jointly accepted program.
Borisov resigned as prime minister in February amid sometimes violent protests against poverty and corruption. His popularity was further damaged by allegations of vote fraud and a wiretapping scandal.
On Thursday, Borisov said he will appeal the results of the vote due to what he said was "gross violations of the campaign," although analysts said a ruling from the constitutional court could take months and was not likely to succeed.
Borisov said he would try to form a minority government though he knew that the attempt will fail but was obliged to do so because "it is a promise to our voters."