Buckingham Palace gets first female head guard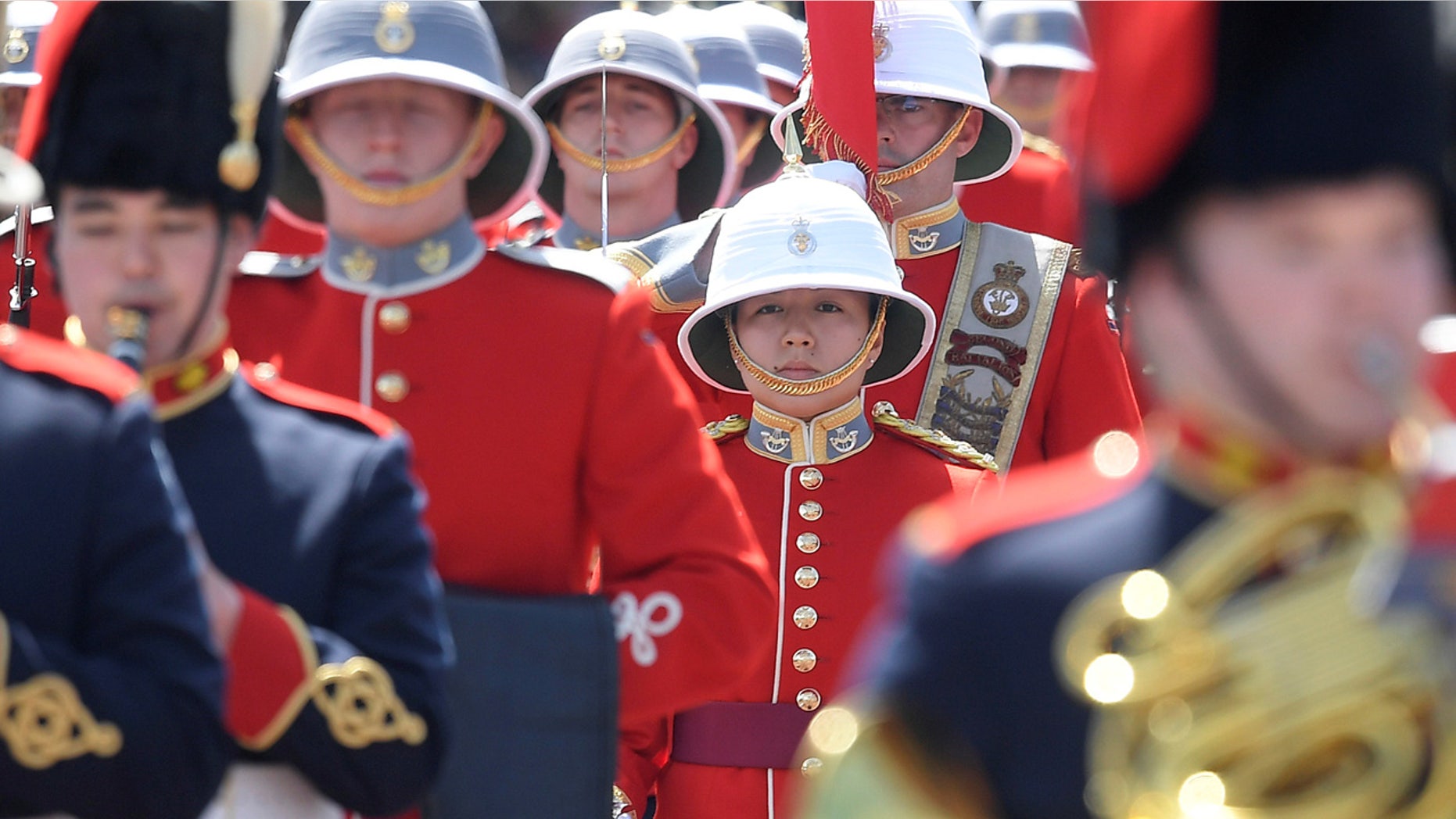 A Canadian soldier has become the first female Captain of the Queen's Guard at Buckingham Palace.
Captain Megan Couto, 24, is taking up the role with her unit, The Second Battalion, Princess Patricia's Canadian Light Infantry.
Before marching her troops on the short journey from Wellington Barracks to the Palace, Captain Couto said: "I'm not feeling too nervous.
"We've practiced enough and all the guys have been through their paces - I've just to focus on saying the right commands."
She added: "I'm just focusing on doing my job as best I can and staying humble.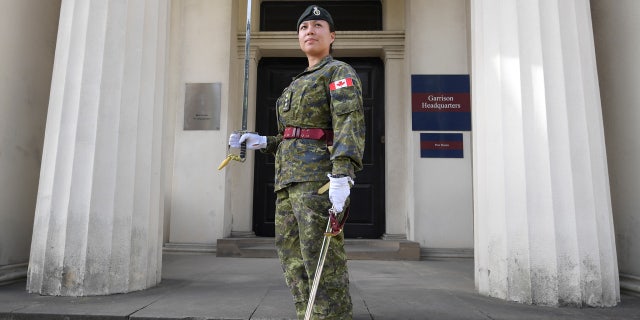 "Any of my peers would be absolutely delighted to be Captain of the Queen's Guard and I'm equally honored."
A female officer has not previously taken the role - known as Mounting the Queen's Guard - because until July last year women were banned from ground close combat roles.
But combat roles are now being opened to women over a three-year period.
"I have always wanted roles in our armed forces to be determined by ability not gender," Defense Secretary Sir Michael Fallon said.