Brussels police open fire on car in Molenbeek suburb, reports say
Brussels police opened fire on a car after a high-speed chase Tuesday in the suburb of Molenbeek and the driver has told officers there are explosives inside the vehicle, officials said.
Brussels prosecutor's spokeswoman Ine Van Wymersch told The Associated Press on Tuesday afternoon that police fired once at the car, which was involved in two collisions during the chase.
"When they got the person out, he immediately claimed that there were explosives inside," Van Wymersch said, adding the man was alone and no one has been injured.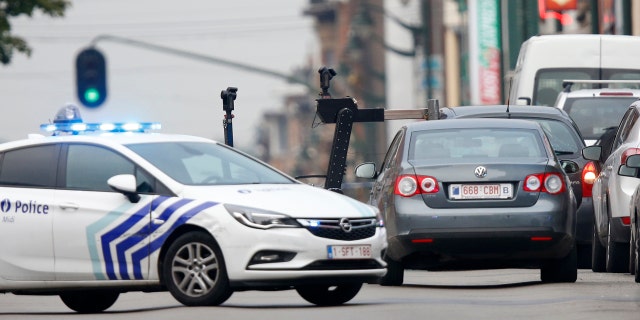 Army bomb disposal experts have been called in and police have sealed off the area, locking a number of people in nearby shops as a precaution, Van Wymersch said.
Brussels police spokeswoman Dorothee Cattrysse said 400 to 500 people were being kept in the stores.
The car is registered in Germany, Sky News reported.
Brussels has been on high alert since 32 people were killed in 2016 suicide attacks. Many suspects linked to those attacks and the November 2015 massacre in Paris lived in or transited through Molenbeek.
The Associated Press contributed to this report.