Brunt of Syrian war hitting unborn children, mothers hardest
NEWYou can now listen to Fox News articles!
Before the outbreak of the Syrian Civil War in 2011, medical professionals participated in an estimated 96 percent of deliveries in the Middle Eastern country. But as the more than six-year-long civil war drags on, with scores of hospitals having been blown to bits and doctors having died or fled, Syria's unborn babies are the conflict's unseen victims.
"Most female doctors have had to leave the country. There is a fear of coming to the hospital, and transportation to even get to one is very difficult," Syrian doctor Khaled Almilaji, who is raising funds to build an underground medical facility, known as Avicenna Women and Children's Hospital, in Idlib, told Fox News. "Most of the attention goes always to the victims and affected people who are luckily caught by media. Unfortunately, these fetuses can't even be seen. And they will still suffer and cause suffering to their moms as long as not enough care is delivered."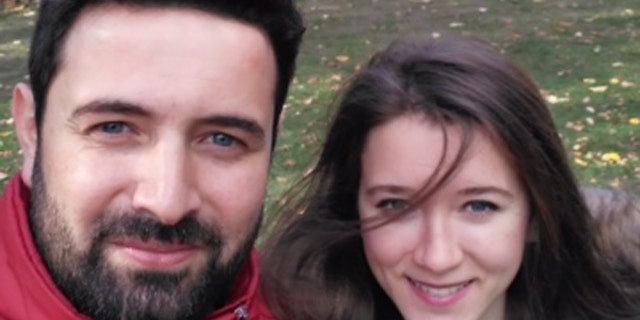 Opposition activists claim that pediatric and maternity hospitals have been especially targeted throughout the conflict. After three airstrikes reduced such a facility to rubble in rebel-held Idlib earlier this month, Dr. Mounir Hakimi, chairman of Syria Relief, said that the "sickening" nature of these attacks amounts to war crimes.
Because choosing to have a baby in a hospital or medical facility exposes mother and baby to death or injury from attacks by the regime or its allies, women do their best to plan their babies' births. At least 40 percent of births in Syria are by cesarean section, according to an estimate by Doctors Without Borders. That's three to five times higher than prewar figures.
C-sections in Syria are performed in often primitive conditions. When asked what they needed most, one Syrian doctor told Fox News "flashlights," as they were attempting to deliver babies in the dark to avoid detection and aerial bombardment.
Even if a medical facility is not bombed while a mother is birthing, and the medical staff has flashlights, she is often subject to a horrendous level of pain. In rebel-held regions like Idlib and areas of Homs, there isn't enough anesthesia for those who have lost limbs let alone for women giving birth.
One young father in a rebel-controlled village in Homs, who requested only to be identified by his first name of Mahmoud, told Fox News that not only has he heard the animalistic cries of friends undergoing amputations without pain medicines, but the screams of women in labor are just as excruciating.
"We used to have two gynecologists here in our village. One remains and the other was arrested by the regime," he said.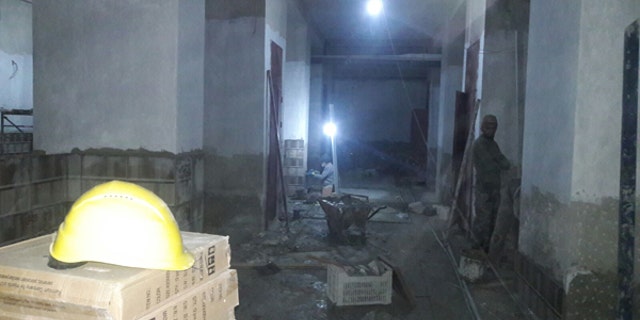 The war's effect on pregnant women and their babies extends beyond Syria. In neighboring Lebanon, for example, it is estimated that C-sections have risen to as high as 50 percent of all live births. That's largely because pregnant Syrian refugees remain consumed by the fear of having a natural, unscheduled birth. But C-sections carry their own risks, the World Health Organization says. Those risks – chief among which is infection -- are especially high among women who have endured poor sanitary conditions or a lack of prenatal care.
SYRIA'S SECRET CAVES SERVE AS HOSPITALS IN FINAL LIFELINE TO SAVE VICTIMS
FRENCH OFFICIAL SAYS SARIN GAS USED IN SYRIA ATTACK

On top of the medical risks of unnecessary C-sections is the financial drain of the procedure that patients and their families must endure.
A Syrian grandmother living in the squalid confines of a large refugee camp in northern Iraq told Fox News that her daughter-in-law, who was pregnant when the whole family fled on foot in 2015, went "weeks past" her expected due date.
"The baby was stuck and we had no money to go to a hospital," the grandmother said. "But we walked around to the tents and sold what we had -- our refrigerator, our gold and our food -- so she could go to a private hospital and the little boy was born healthy."
Besides a spike in C-sections, the alleged targeting of medical facilities has also triggered a spike in home births, sometimes with attendants who are not properly trained. While there is not sufficient data on mortality rates, several doctors and humanitarian organizations said that this has led to a spike in medical complications during deliveries and deaths of mothers and babies.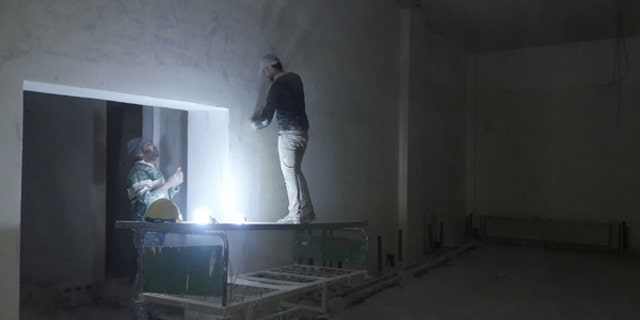 Then there are the increased premature births and miscarriages, the direct result of the war-generated fear and trauma.
"We are seeing an increase in complicated deliveries, miscarriages and unwanted pregnancies," Sabine Baunach, reproductive health adviser at Save the Children, said. "And low birth weights, pre-term deliveries and increased morbidity and mortality for mother and child."
Save the Children provides essential healthcare at eight facilities in northwestern Syria, with a focus on reproductive health and vaccination, she said. But it is proving to be more and more challenging by the day.
Add to all of the above consequences of Syria's war for mothers and babies, Baunach said, "There is also an increase in women suffering sexual violence as a result of the conflict."
Finally, there is the alternative of abortion for pregnant war victims. Women near or far from the battlefield are all too aware of their likely inability to adequately care for their babies, post-partum. Because of the costs and illegality of abortions in Syria, some mothers have sought often-dangerous methods of terminating their pregnancies. The WHO has reported a rise in "incomplete abortions," in which women take pills or try other potentially fatal means to induce an abortion.
In 2012, the second year of the bloody conflict, the U.N. Population Fund was able to distribute some 1.5 million family planning pills, 21,000 condoms and almost 100,000 other means of female birth control to Syrians affected by fighting. However, the shipments became increasingly sporadic and as the war went on, it became harder for outside organizations to reach those in need.
Mahmoud, whose own two toddlers were born during the war, explained that "newborns do not have the most basic elements like diapers and formula," and that mothers are often too malnourished to provide satisfactory breastmilk if they can lactate at all.
"And my children are suffering now," he said.
Still, he added, "we consider ourselves the lucky ones."