Brunhilde Pomsel, former secretary of Nazi propagandist, dead at 106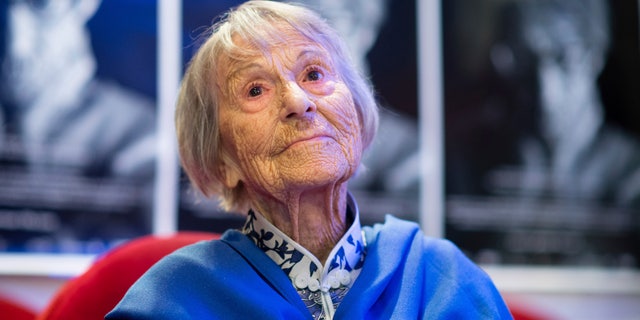 Brunhilde Pomsel, who once unapologetically called working for Nazi propaganda minister Joseph Goebbels "just another job," has died. She was 106.
Pomsel lived most of her life in relative obscurity until a German newspaper published an interview with her in 2011, prompting a flurry of interest in one of the last surviving people who had access to the Nazi leadership's inner circle.
Her death was confirmed Sunday to The Associated Press by Christian Kroenes, a director and producer of the film "A German Life."
In an interview with The Guardian in 2016, 71 years after she last worked for Goebbels, one of the most infamous monsters of the Nazi regime, she described him in glowing terms, commenting on his "gentlemanly countenance."
"He had well-groomed hands – he probably had a manicure every day," Pomsel said, laughing. "There was really nothing to criticize about him."
Pomsel described the Holocaust as "the matter of the Jews" and questioned those who say they would never let such a thing happen again.
"Those people nowadays who say they would have stood up against the Nazis – I believe they are sincere in meaning that, but believe me, most of them wouldn't have," Pomsel said.
Kroenes said Pomsel had been lucid when he last spoke to her on her birthday Jan. 11.
"What she recounted in the film is a warning to the current and future generations," he said.
Kroenes said Pomsel died at her Munich home Friday. Funeral arrangements weren't immediately known.
The Associated Press contributed to this report.