Brotherhood says a leader's daughter killed in Cairo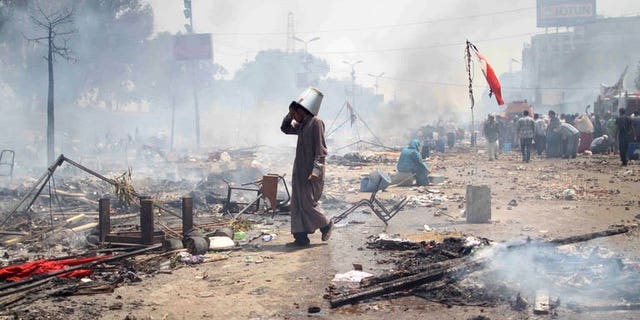 CAIRO (AFP) – The teenage daughter of a senior Muslim Brotherhood leader was reported killed Wednesday as police cracked down on a Cairo camp set up by supporters of ousted president Mohamed Morsi.
Seventeen-year-old Asmaa al-Beltagui, daughter of wanted Brotherhood leader Mohammed al-Beltagui, was killed in clashes at the Rabaa al-Adawiya protest camp, Brotherhood spokesman Gehad al-Haddad said.
A spokeswoman for the main pro-Morsi coalition, the Anti-Coup Alliance, told AFP the girl had been shot twice, once in the chest and once in the back.