Brother of Sinn Fein chief guilty of rape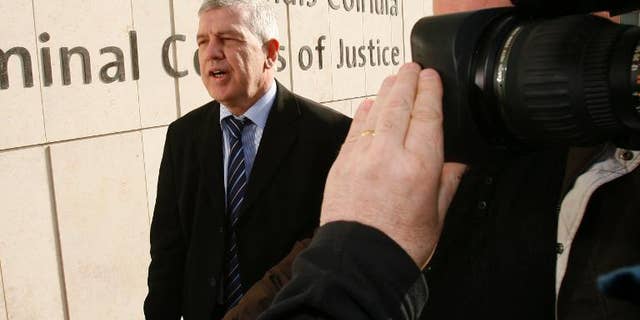 Belfast (United Kingdom) (AFP) – A younger brother of the Sinn Fein party president Gerry Adams was found guilty by a court in Northern Ireland on Tuesday of raping and sexually assaulting his own daughter.
Liam Adams, 58, was convicted of 10 abuse charges against his daughter Aine between 1977 and 1983, when she was aged between four and nine.
Aine Adams, now 40, wept and clutched her younger sister for support as the verdicts were read out by the foreman of the jury in Belfast Crown Court.
The court had heard how Gerry Adams, a key figure in the Northern Irish peace process, had at one point accompanied Aine Adams and her mother to confront Liam Adams about the allegations.
Liam Adams had denied the charges. He is due to be sentenced next month.
"I do not see this verdict as a victory or a celebration as it has taken its toll and has caused hurt, heartache and anguish for all those involved," Aine Adams said in a statement read by a police officer outside court.
"I can now begin my life at 40 and lay to rest the memory of the five-year-old girl who was abused," she said.
During the trial she said the first time she recalled being raped by her father, a heavy drinker, was while her mother was in hospital giving birth to her younger brother in 1977.
Her father later raped her while her brother was asleep in the bed beside her.
The sex abuse claims became public in 2009 when Aine Adams was featured in a television documentary. She waived her right to anonymity.
Liam Adams had handed himself in to police in the Republic of Ireland in 2010 after police across the border in Northern Ireland issued a European Arrest Warrant. He was extradited in 2011.
Gerry Adams is the leader of the republican, socialist Sinn Fein party which is seeking union between the Republic of Ireland and Northern Ireland, part of the United Kingdom.
He was elected as a member of the Dail, the Irish parliament, in 2011.