Brother of immigrant killed by police outside Boston disputes official account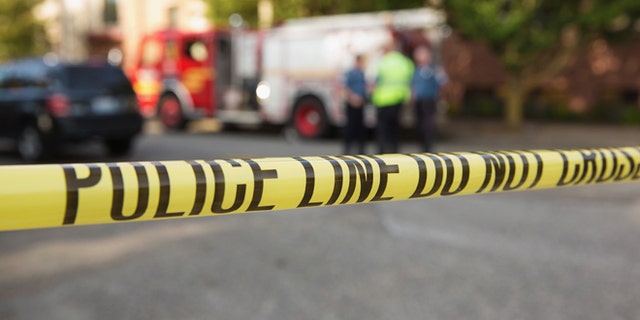 The brother of a Salvadoran immigrant who was shot and killed by police in a suburb of Boston is refuting the official account of the incident.
After viewing surveillance video shown by investigators, José Joaquín Mejia Martínez said that he did not see his brother holding a weapon or advancing toward the officer during the confrontation in Everett Square. Mejia Martínez said that the video only shows his brother attempting to walk away from the Everett police officer.
"My brother did not threaten the police," Mejia Martínez told Boston Globe. "That's a lie."
Mario Mejia Martínez, 48, worked for a recycling company in Somerville.
According to statement released by the Middlesex District Attorney's office, he was wielding a knife at the time police fired. The Everett police were called to the scene where Mejia Martínez was allegedly harassing pedestrians.
"According to witnesses, the individual ignored multiple commands to drop his weapon and continued to advance on the officer," the statement said. "The officer discharged his weapon striking the individual."
The video that Mejia Martínez's brother saw allegedly opens with Mario standing on a street corner, where at one point he raises his hands. The video, which is grainy and has no sound, shows the deceased turning his back to the police officer and walking away.
The brother said he was unsure from the video whether his brother's back was to the officer when he opened fire. His brother is seen collapsing in front of Cancun Bar & Restaurant before an officer is seen performing chest compressions on him.
"I would like to know where, in reality, did those bullets hit my brother?" Mejia Martínez said. "Did they hit in front or in the back?"
He added that he has not been able to see his brother's body yet and that he believes that he was not shown the entire video, as the footage appeared to have interruptions.
"Why don't they show the video from the beginning to the end?" he said. "That's what we want to see."
According to Rafael Urquiza, a witness to shooting, Mejia Martínez was seen walking toward the officer with his arms raised and brandishing a knife.
The officer involved in the shooting has been placed on administrative leave and the shooting is currently under investigation.
Mario Mejia Martínez is survived by his wife and seven children.