Bronx Zoo Crash Spurs Donations to Help Family Bury 7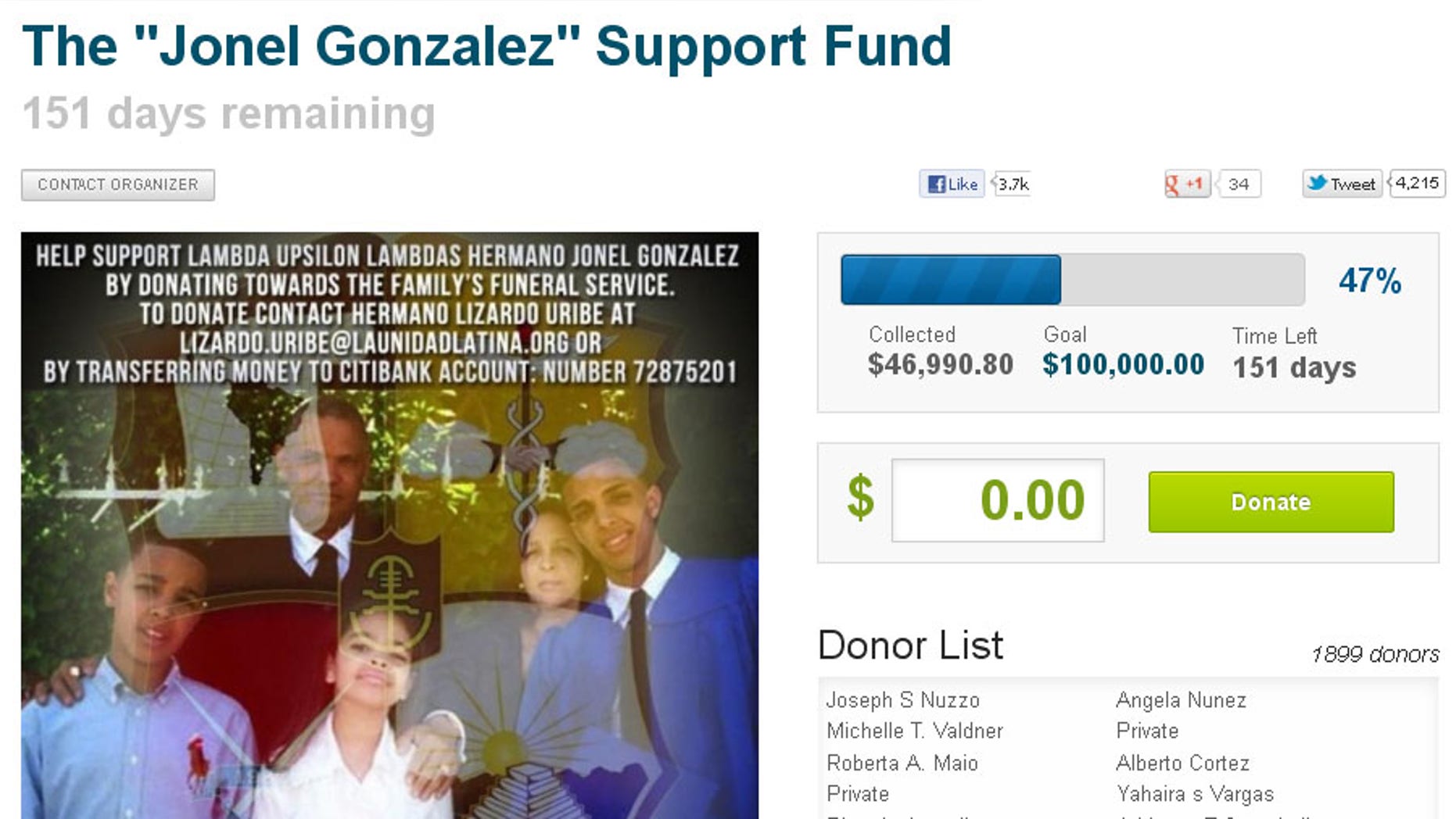 An online donation campaign set up to help a grieving family reeling from the loss of seven relatives in a horrific car crash in the Bronx is gaining national support.
Lambda Upsilon Lambda, a Latino fraternity at Pace University, is rallying around one of their brothers, Jonel González, 18, who lost seven relatives including his mother, sister, grandparents, and cousins, when their SUV plunged more than 50 feet off a highway overpass and into a ravine on the grounds of the Bronx Zoo.
I will never be able to express how grateful my family and I are. Throughout all the sorrow and darkness this support is the only light I see.
When news of the crash spread to fraternity brothers Keith García, and Lizardo Uribe, they quickly started the online campaign with the hopes of raising enough money so that González could hold proper funeral services for all seven of his relatives.
As of Tuesday morning the site has raised nearly $50,000 with a goal of reaching $100,000. (To donate to the cause click here.)
"We based our assumption on what the average cost of a funeral can be," García said, the outgoing graduate advisor for Lambda Upsilon Lambda at Pace University. "For one individual a conservative funeral can be approximately $8,000. But you have to take into account that the family is not based in New York City, they have relatives in Dominican Republic, and the grandparents were from there - transporting the bodies to the DR is going to cost more."
Jonel's mother, Maria González, 45, was driving the SUV involved in Sunday crash, killing everyone on board, including her parents Jacob Nuñez, 85, and Ana Julia Martínez, 81, both from the Dominican Republic, her sister Maria Nuñez, 39, and three grandchildren. The cause of the crash, which happened around 12:30 p.m., was unclear, and police haven't yet said how fast the SUV was traveling. A city official said the guardrail's height would be one of the safety issues investigated.
"No words can explain what I am feeling," González told Fox News Latino. "I lost my world, the most beautiful and amazing women in my life, but it's amazing when you feel like you have no one, then you realize how people are really there for you."
González, a freshman at Pace University, has been a member of the Latino fraternity only since April 10th.
On that day, González performed his probate in front of his entire family, a fraternity tradition in which new brothers introduce themselves to the community in the form of a speech similar to spoken word. González's mother showed up to support her son, despite the fact that she was leery of him joining a fraternity because it took up a lot of his time, which meant less time with her, Garcia explained.
"He took the opportunity to tell the community he cared about his family," Garcia said of González's probate speech.
Uribe, the current graduate advisor for LUL at Pace, remembers that profound moment.
"He had people in tears when he spoke of his family," Uribe explained. "Looking back at it now, I would say his mom would have been proud that he joined a fraternity."
According to LUL, the response has been "excellent" both from Greek organizations like the National Panhellenic Association, NALFO, the National Association of Latino Fraternities, and from non-Greek people eager to help out anyway they can from places like New York, California,Chicago, and Florida.
"The community has stepped up to the plate so the family does not have to bear with anymore responsibility than what has already been placed on them," García explained.
The support of the LUL brotherhood is giving him strength to carry on.
"I will never be able to express how grateful my family and I are," González said. "Throughout all the sorrow and darkness, this support is the only light I see."
Follow us on twitter.com/foxnewslatino
Like us at facebook.com/foxnewslatino