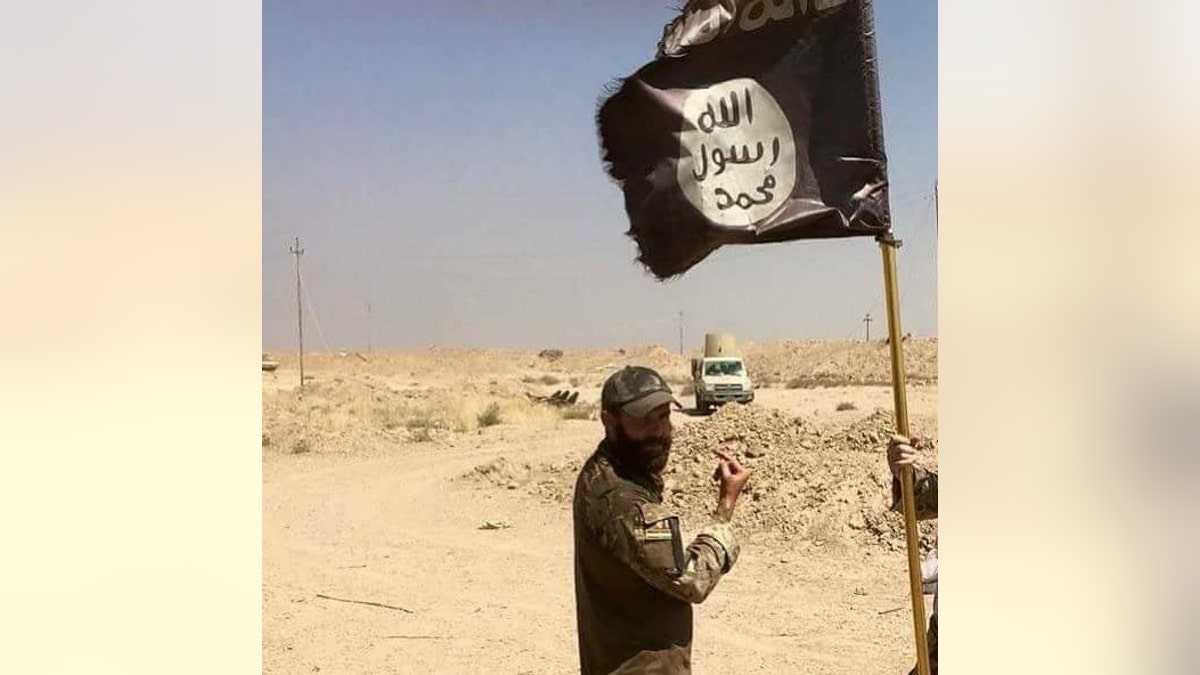 Even as the West continues to be battered by ISIS-claimed terrorist attacks on its own soil, some western volunteers who risked their own lives to take down that terrorist outfit at its source in Iraq and Syria – fighting with predominantly Kurdish groups such as the Peshmerga and YPG, supported by the U.S.-led coalition – say they are returning home only to be targeted by investigators as suspected terrorists themselves.
"I was expecting to be stopped by police and debriefed. I wanted to give them all the information I had to assist them in the fight," YPG volunteer Aiden Aslin, 23, told Fox News. "But I was shocked when I heard I was being arrested under the terrorism act, that I was being accused of planning to commit terrorism against ISIS."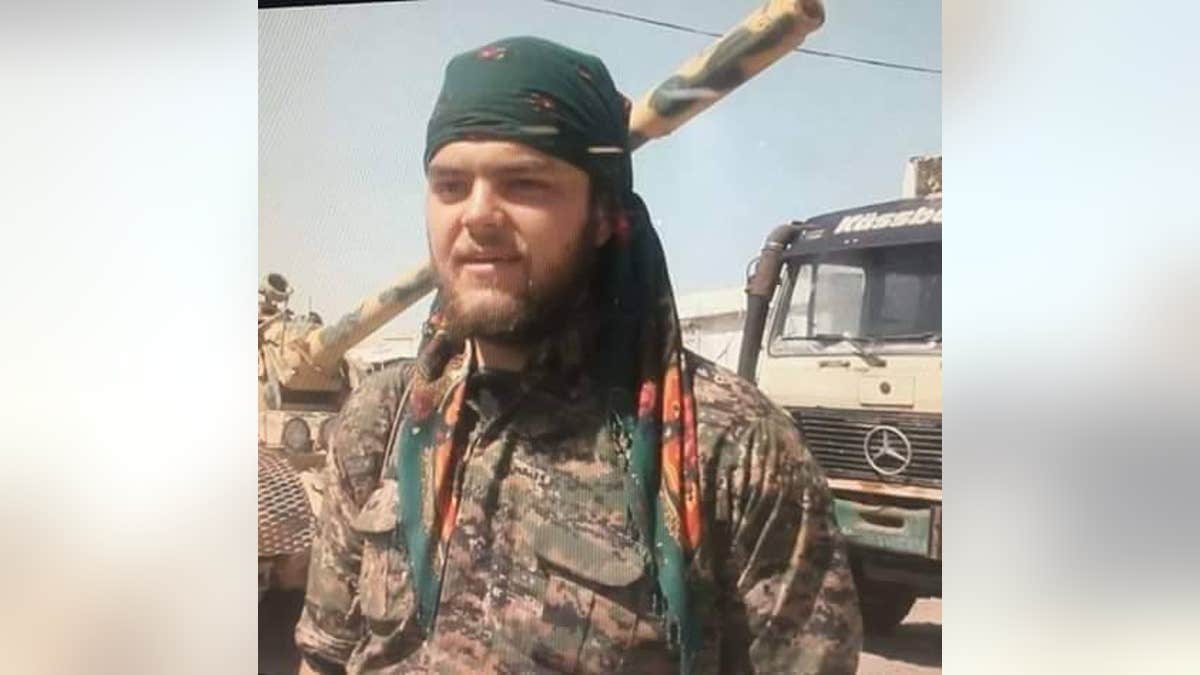 Aslin, a Nottingham native and former care worker, said he first traveled to the Kurdish area of Syria in April 2015 to take a stand against the brutal extremists, taking part in offensive operations, defending their territory and meeting U.S. and British Special Forces – even scoring a box of their coveted Meals Ready to Eat (MREs). But on his first return to Heathrow just under a year later, he said police boarded his plane and his brushes with authorities continued. It prompted him to move a few months ago to Greece, where he helps teach English to Kurdish refugees.
"I'm able to return but I will most likely be arrested upon landing and charged for leaving," Aslin surmised.
Timothy Scott, a 35-year-old former British Army soldier and overseas security contractor from London, told Fox News he too is ensnared in legal turmoil. Scott initially traveled to northern Iraq in July 2015 to join the Peshmerga having been horrified by the "persecution of women and children by ISIS." After assisting with pushing ISIS out of areas in Kirkuk, he took part in other offensive missions before returning at the end of 2015.
"As a father myself, I felt it was my duty to use my experience to help others and prevent the evil barbaric cult of ISIS from hurting the innocent," he noted. "I returned back at the end of 2015 and I had no problems landing in London. Until the beginning of 2017, I was then stopped in the U.K. and held for over five hours and told to give up my phone and laptop and all my USB drives and any electronic items."
He claims that he has been told to contact the police prior to flying out of the country, and also before he intends to return.
"I have not been charged so I refuse to do so," Scott said, adding that he believes his arrest has more to do with officials wanting to appease Muslim communities by ensuring that it isn't just Muslims being targeted under terrorism laws.
RAQQA'S ESCAPING VICTIMS FORCED TO LIVE IN TOXIC OIL REFINERY WITH GASOLINE-LACED WATER AND NO SEWER SYSTEM
A 49-year-old construction worker in London, who asked to be identified only as Dave, explained that he made three trips to the Kurdish region between 2015 and 2016, offering his services to the Peshmerga as a combat medic after fearing the "ideology of ISIS was spreading to (his) own country." He said he was upset that western powers seemed reluctant at that point to get too embroiled in the conflict.
"During my time there I worked closely with British SAS, U.S. Navy SEALs, French, German, and Australian Special Forces," he recalled. "I never got any injuries but I came extremely close to death on two separate occasions."
BATTLE TO FREE RAQQA PUTS COALITION UP AGAINST BOOBY-TRAPS, CAR BOMBS AND MINES
Dave alleges that the first two times he returned, police stopped and questioned him for hours on end. He said he willfully gave them all his pictures and a data stick that he'd taken from a dead ISIS fighter with several hundred pictures so they would have intel if any of them tried to enter Europe as refugees.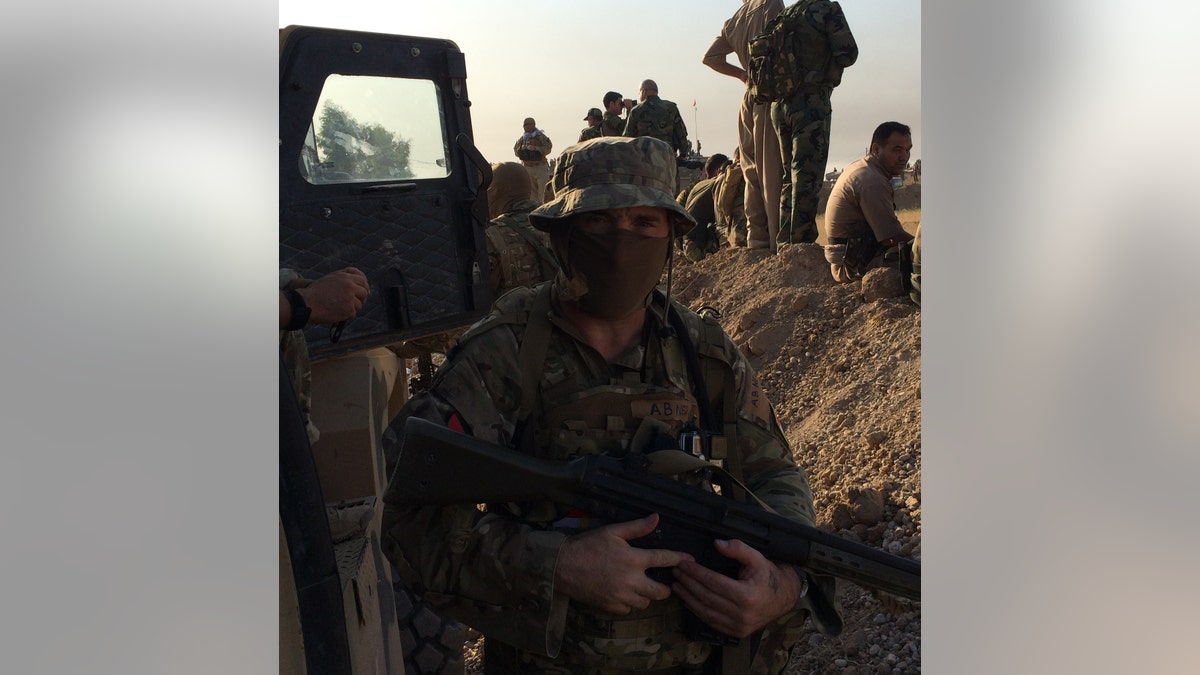 "Both times I was let go without further problems. Shortly after, I was contacted by military intelligence asking if they could meet me. I gave them as much information as possible," he continued, noting that on the third time he returned suddenly he was taken away under the guise of terrorism and had his devices and home searched.
ISIS DEFEATED, BUT NOT DESTROYED, AS TERROR GROUP STILL HOLDS STRATEGIC SWATHS OF IRAQ
He said that although the case was dropped for lack of evidence, police arrested him twice more while he tried to fly to Europe for vacations, and raided his house a third time.
"I am currently on bail until August 29th and I am confident my case will be dropped due to lack of evidence," Dave said, indicating that he planned to take legal action of his own against authorities for "malicious persecution."
The British Home Office, which is responsible for investigating such matters, told Fox News that "everyone who returns from taking part in the conflict in Syria or Iraq must expect to be investigated by police to determine if they have committed criminal offenses and to ensure that they do not pose a threat to our national security."
"UK law makes provisions to deal with different conflicts in different ways – fighting in a foreign war is not automatically an offense but will depend on the nature of the conflict and the individual's own activities," said the spokesperson. "Any decision on whether to prosecute will be taken by the police and Crown Prosecution Service on a case by case basis."
Another senior British official concurred that ultimately the police and Crown Prosecution Service (CPS) make the decision on whether or not to prosecute, but that the "U.K. has advised for some time against all travel to Syria, and against travel to large parts of Iraq."
The quest to defeat ISIS has attracted hundreds of westerners from across the U.K., Europe, U.S. and Australia. Several, including at least three Americans, have been killed. But it has created a dilemma for western governments, with each having to configure how most appropriately to interpret terrorist laws, even as western powers back the same Kurdish groups that people are in trouble for joining.
The matter is further complicated by the notion that the West's NATO ally Turkey sees no difference between the Kurdish YPG and foreigners who take up arms for ISIS. The YPG is closely aligned with the Kurdish militia PKK, which has long been embroiled in an independence conflict with Turkey, and thus the U.S. and Europe designates PKK a foreign terrorist organization.
However, the U.S. State Department does make a sharp differentiation against those who fight against ISIS and those who take up arms with Kurds to fight them. The former is "strongly discouraged" given the risks to one's personal safety, while the latter constitutes "a crime under U.S. law that can result in penalties including prison time and large fines," an official said.
American volunteers told Fox News that they indeed have been questioned by authorities after they've returned, usually in the airport with a follow-up or two. They said most questions pertained to any important information they could share from the battlefield. It is estimated that more than 50 U.S. citizens, often with military backgrounds, have gone abroad to fight ISIS on their own accord since 2014.
Lt. Col. (ret). Daniel L. Davis, a senior fellow for the Defense Priorities think tank, said it simply would be too challenging for the U.S. to prosecute Americans returning from fighting with the likes of YPG, despite its close connection to the designated terrorist group PKK.
"Especially when we send arms, trainers, special forces and forward air controllers to support the fight on the ground," he added.
"The (American volunteers) don't receive pay from the Kurds. They are motivated by a consuming passion to right the wrongs ISIS has inflicted on the helpless populations in their path."