British police to investigate if new Salisbury incident a hoax, reports say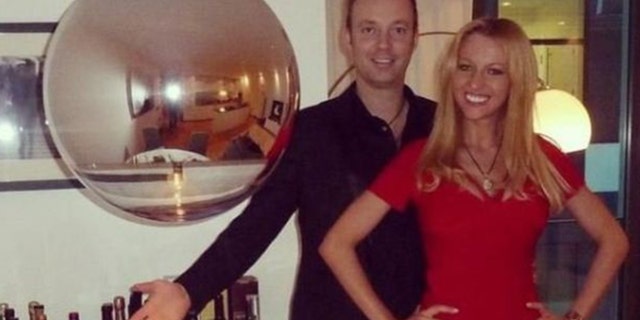 British detectives are reportedly investigating the possibility of a hoax in the case of a couple who apparently fell ill at an Italian restaurant steps away from where a Russian ex-spy and his daughter were found poisoned.
Police sources told U.K. reporters that they want to question Alex King, 42, and his wife Anna Shapiro, 30, who were hospitalized on Sunday after reportedly falling ill at a restaurant in Salisbury.
They were eating at Prezzo restaurant, which is just a short walk from where Sergei Skripal and his daughter Yulia were found unconscious after coming into contact with a Soviet-grade nerve agent in March. British authorities have accused two Russian agents of poisoning them.
NOVICHOK UNLIKELY AFTER RUSSIAN NATIONAL FALLS ILL IN UK EATERY, POLICE SAY
King and Shapiro were quickly tested for exposure to the nerve agent novichok – which was responsible for the death of another woman in Salisbury this summer.
Detectives said they want to question the couple after Shapiro told The Sun that they had also been targeted by Moscow, the Guardian reported.
The Sun reported King was fighting for his life and suggested that he might have been poisoned with strychnine. However, on Wednesday night, that account unraveled after the Salisbury district hospital said in a statement that both patients had been discharged.
The Sun has since removed the story from its website for "legal reasons," the BBC reported.
A Wiltshire police spokesperson told the Guardian on Thursday that they have already spoken to Shapiro and are looking to speak to her husband.
Police confirmed Wednesday that both King and Shapiro were tested for nerve agents, and the tests turned out to be negative.
The BBC reported that Shapiro is a model and an Israeli citizen of Russian heritage, while King is a convicted criminal who pranked Prince Charles in 2006. According to the report, King inserted himself into an official line-up of stars being greeted by the Prince of Wales at a film premiere. He said at the time that the "prank" was carried out as part of a $132,000 bet from his employer.
On March 4, Skripal and his daughter collapsed in Salisbury after being exposed to a nerve agent – sending them to the hospital in critical condition. They recovered after several weeks in the hospital and were released to an unknown location.
In June, two residents from nearby Amesbury also fell ill after being exposed to the same nerve agent. Dawn Sturgess, 44, later died.
British officials have accused two Russian men – Alexander Petrov and Ruslan Boshirov – of attempting to kill the Skripals. However, they have denied any involvement and said they were tourists visiting the area.