British-Iranian woman held at Evin Prison goes on hunger strike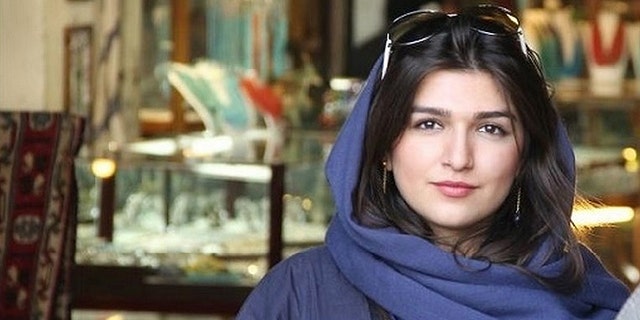 NEWYou can now listen to Fox News articles!
A British-Iranian woman held in Iran's notorious Evin Prison for 100 days after she tried to attend a men's volleyball game has gone on a hunger strike.
Law student Ghoncheh Ghavami, 25, was visiting family and working for a charity organization in Iran when she was arrested for attempting to attend a men-only volleyball match last June, then imprisoned for three months before being charged with "propaganda against the regime."
She had attempted to enter Azadi Stadium in Tehran with a dozen other women to see the Iran men's volleyball team play Italy. Ghavami's brother, Iman, has said that the charges against his sister are "ambiguous."
"Government of Iran & the UK government," reads the petition posted on Change.org by Iman. "Please allow my sister to come home. She should not have been arrested for going to a volleyball match."
A law that prevents women from entering sports venues was enacted in 2012, when it was deemed that mixed crowds were "un-Islamic" because the male athletes are not considered fully dressed.
"I'm a distressed brother who is fighting to bring his sister home," Iman said on the petition. "My sister is a law student in University of London. She should not have been arrested in the first place and does not deserve to be in solitary."
The brother added that his sister thought she would be allowed to attend the volleyball matches because of the fact that Iran was warned about the ban by the International Federation of Volleyball.
Ghavami was originally released after being questioned for four hours when she tried to enter the stadium. The women with her were released as well. She was arrested again days later, however, when she tried to collect her belongings from a police station and her dual citizenship was discovered.
The brother's petition has garnered over 500,000 signatures urging the British government to do more to bring Ghavami back to the UK, where authorities have said they are "aware of reports" of Ghavami's imprisonment but unable to do much because of limited diplomatic powers in Iran.
Last Wednesday marked 100 days of imprisonment for Ghavami.She has spent 50 days of her imprisonment in solitary confinement before being moved to a different cell.
Iranian president Hassan Rouhani told CNN that Ghvami's UK citizenship is not recognized.
"According to our laws [she is an Iranian citizen] only, we do not accept dual citizenship, but the bottom line is our aim is for the laws to be respected every step of the way." Rouhani said last month.
Her mother, Susan Moshtaghian, has also decided to go on hunger strike in solidarity with her daughter and protest against the Iranian authorities.
"I am extremely concerned about Ghoncheh's health and life. I hold [the] authorities fully responsible for any harm inflicted on my daughter," she told British newspaper the Guardian. "'She told me she has been on hunger strike since Oct. 1 as objection to her uncertain conditions and 100 days of temporary custody with no basis. I am restless since I heard about this and I have also gone on hunger strike. I stayed silent for 82 days in the hope that my daughter comes back home safely. Now I am worried about her life and will not stop until she's free."