British government will reportedly declassify Bush-Blair talks from Iraq War run-up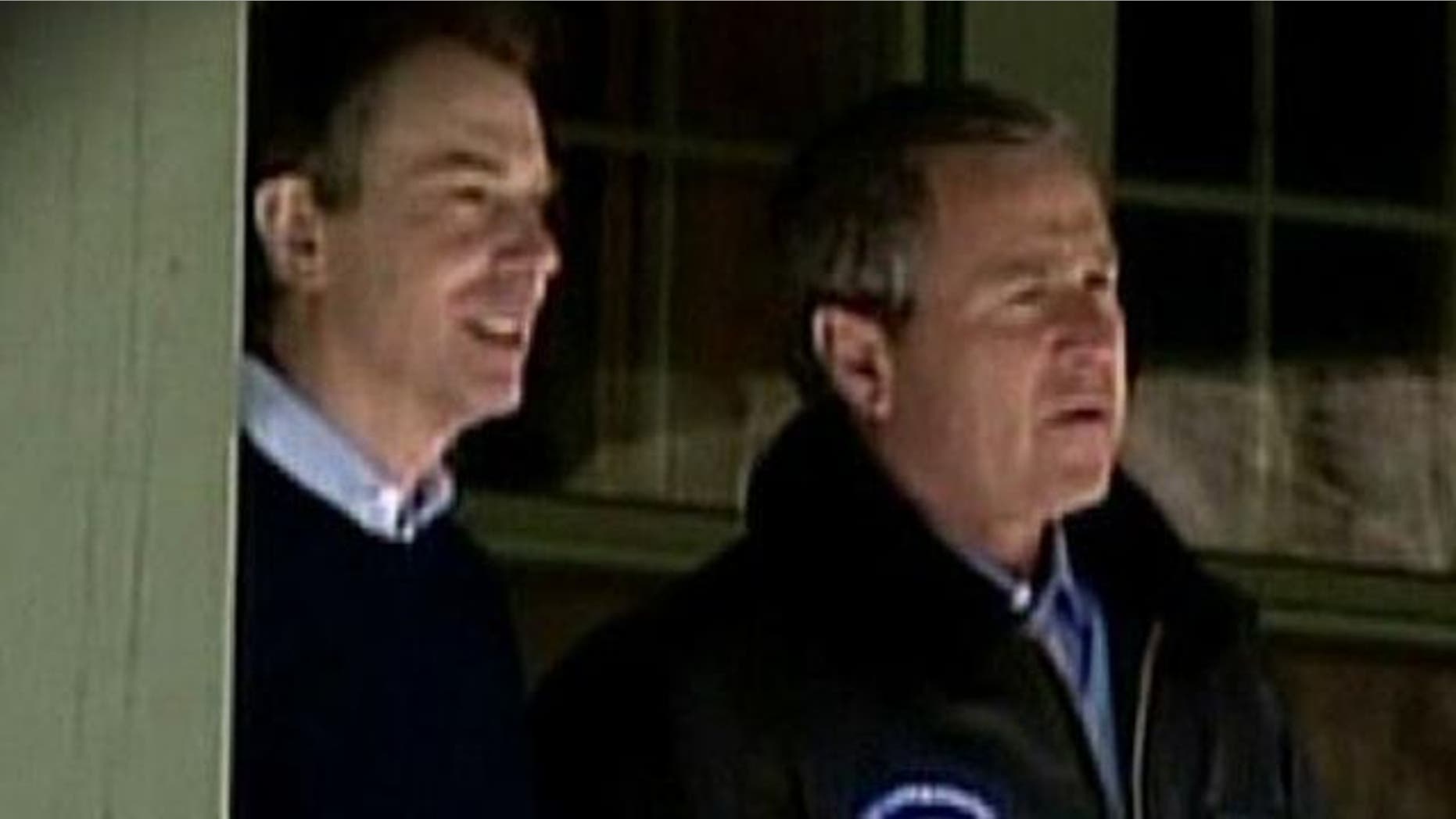 The British government is reportedly in the process of declassifying more than 100 documents detailing discussions that took place between then-U.S. President George W. Bush, then-British Prime Minister Tony Blair, and then-British Chancellor of the Exchequer Gordon Brown in the weeks and months leading up to the Iraq War.
The Independent newspaper also reported that among the items to be published are a cache of notes written from Blair to Bush, records of telephone conversations and meetings, and up to 200 minutes of Cabinet-level meetings. The documents are believed to provide a fuller picture of the decisions and discussions leading up the beginning of the Iraq War in March 2003.
The documents will be released as part of a report into Britain's involvement in the Iraq War that is expected to be published sometime in 2014, five years after the Iraq Inquiry was set up by then-Prime Minister Brown. A British government source told the Independent that "good progress" had been made toward declassifying the records, which some worried would be blocked by Blair or U.S. officials.
The paper also reported that the documents in question are likely to be made available to the public, either by the British government itself or by the inquiry, with redactions only made "where absolutely necessary."
Publication of the documents would reportedly allow the Iraq Inquiry, headed by longtime British civil servant Sir John Chilcot, to contact those due to be criticized in the report and offer them the chance to put forward a defense. Chilcot has already had access to the material in question,