Britain's Queen Delivers Annual Christmas Message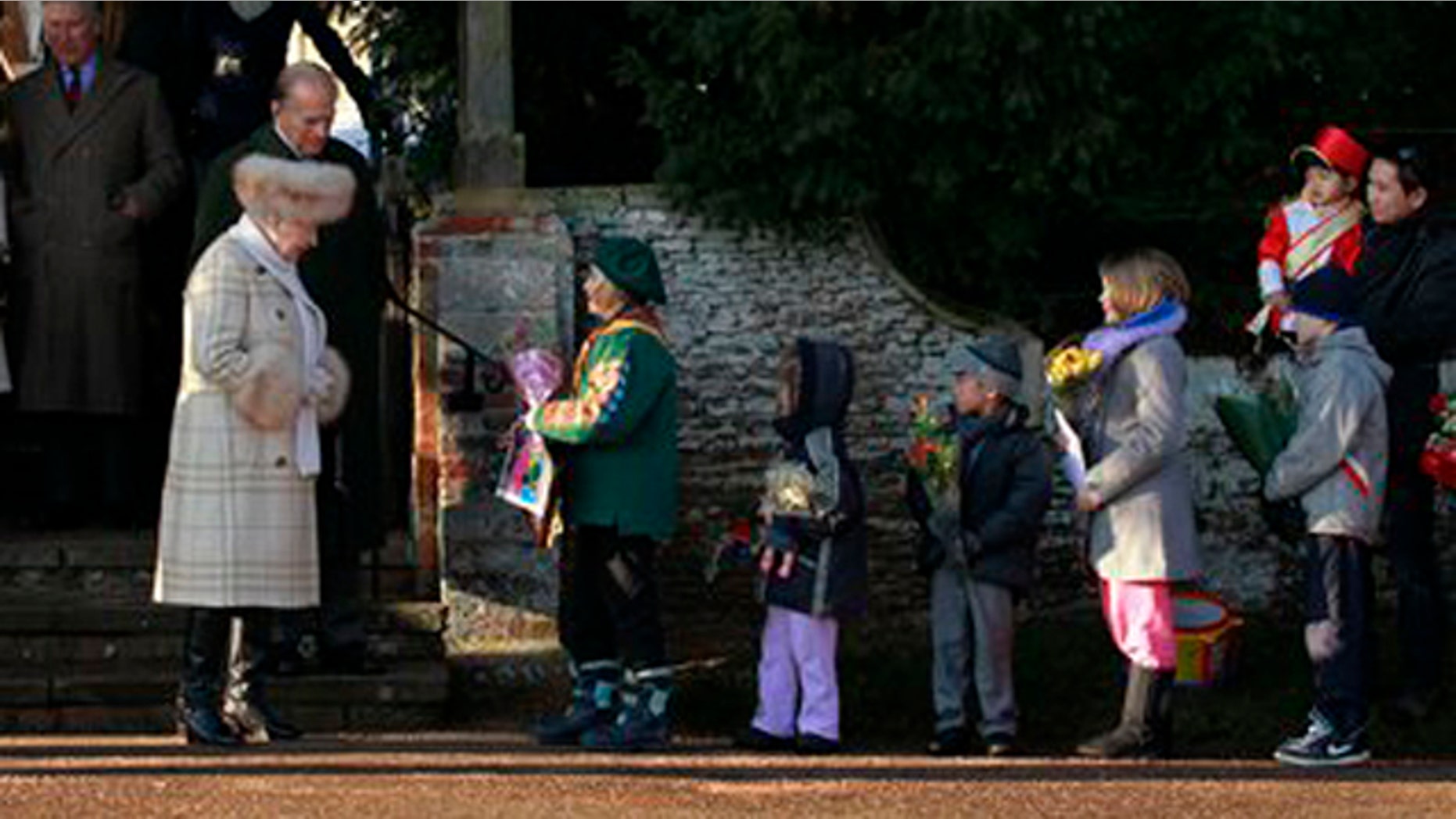 LONDON – Britain's Queen Elizabeth II championed the role of sports in building communities Saturday in her annual Christmas message to the nation, crediting athletics with teaching valuable social skills and providing a different perspective on life.
The queen's remarks come at a controversial moment in British sporting history. The government recently was criticized for plans to cut funding to a school sports program. It partly rescinded the decision after an outcry from athletes and educators. Britain is also preparing to host the 2012 Olympics in London.
"In the parks of towns and cities, and on village greens up and down the country, countless thousands of people every week give up their time to participate in sport and exercise of all sorts, or simply encourage others to do so," the 84-year-old monarch said in the prerecorded address.
The queen said that a wealth of sporting events this year — from the World Cup to the Commonwealth Games — have shown how the benefits of sports go beyond improving physical fitness to play a key role in bringing together people from all backgrounds, ages and walks of life.
"No team can hope to succeed without cooperation between the players," she said, noting that athletes must also respect their opponents. "This sort of positive team spirit can benefit communities, companies and enterprises of all kinds."
As she spoke, the television broadcast showed footage of princes William and Harry playing soccer with African orphans in Lesotho, illustrating the royal family's long and documented affinity for athletics.
The queen enjoys riding horses on her Windsor estate, and many members of her family are keen amateur athletes. Her husband, Prince Philip, his son prince Charles and Charles' sons William and Harry have all played polo.
Granddaughter Zara Phillips is a world champion equestrian, and recently announced her engagement to professional rugby player Mike Tindall. Zara's mother Princess Anne was also on the national equestrian team.
Wearing a matching purple dress and coat topped off with a large brooch and three strands of pearls, the queen briefly touched on the theme of last year's Christmas message: British troops fighting in Afghanistan.
"One only has to think of the injured men and women of the armed forces to see how an interest in games and sport can speed recovery and renew a sense of purpose, enjoyment and comradeship," the queen said.
This year's message was taped at the queen's suggestions in the Royal Chapel at Hampton Court Palace near London, which was the residence of King Henry VIII. The broadcast has generally been recorded at Buckingham Palace.
The queen, who has made a Christmas broadcast on radio since 1952 and on television since 1957, made no mention of the upcoming wedding of her grandson William, whose military obligations kept him away from the family's Christmas celebration.
She writes the speeches herself, and the broadcasts mark the rare occasion on which the queen voices her own opinion without government consultation.
The queen's message typically plays a key role in the royal Christmas schedule, which earlier Saturday began with a traditional Christmas morning service at the Sandringham Estate in eastern England.
The queen arrived by car at St. Mary Magdalene Church, bundled in a winter coat and large furry hat. Scores of onlookers lined a pathway to watch as other members of the royal family, including Prince Harry, Prince Charles and his wife Camilla, arrived on foot.
William and his fiancee Kate Middleton were not there because William is on Royal Air Force duty in Wales. Middleton is believed to be spending Christmas Day with her family.
After the short service, Charles stopped to chat with those who had braved the cold to catch a glimpse of the royal family. Police estimated that more than 1,000 people had turned out, many wielding cameras and carrying flowers for the queen and her family.
The Duke of Edinburgh, the Duke of York and his daughters Princesses Beatrice and Eugenie also were in attendance and mingled with onlookers before the group headed back to the estate for lunch and a viewing of the broadcast.
The royals, whose holiday schedule is usually private except for the church service, typically take a Christmas walk through the woods after watching the broadcast.