Britain's first Muslim MP becomes governor in Pakistan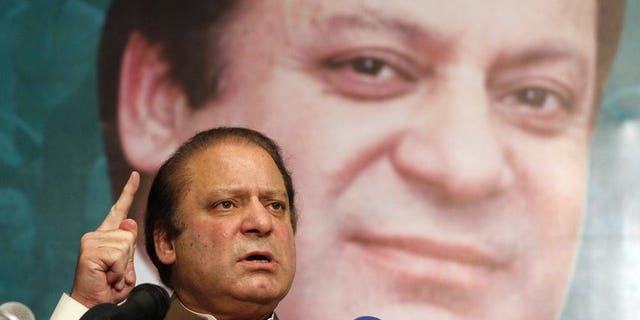 LAHORE, Pakistan (AFP) – Britain's first Muslim MP Mohammad Sarwar was on Monday sworn in as governor of Pakistan's most important province, an official report said.
Sarwar, who served as a member of the British parliament from 1997-2010, has become the new governor of Punjab and is considered a close confidante of Pakistani Prime Minister Nawaz Sharif.
Following a ceremony in the province's capital Lahore, Sarwar said: "I have come to Pakistan with a heavy heart, leaving behind a companionship of 35 years in England but my heart beats for Pakistan."
Sarwar said a collective effort was needed to face the challenges of poverty, unemployment, low literacy, inadequate health facilities, and terrorism, according to the state-run Associated Press of Pakistan.
He "expressed resolve that the government would send one million children to school in order to overcome poverty," the agency quoted him as saying.
Officials said Sarwar, who was a Labour MP in Glasgow, had surrendered his British nationality to take up the top job in Punjab.
He will have no executive powers as the post is ceremonial.
More than 55 percent of Pakistan's 183 million population live in Punjab province, which covers 26 percent of the country's landmass.
It is home to several militant and sectarian groups. Former governor Salman Taseer was shot dead by his bodyguard outside an Islamabad coffee shop in January 2011.
Sharif won a commanding general election victory in May, which marked the first time a Pakistani civilian government completed a full term in office and handed over to another at the ballot box.
But his government faces an uphill task, with a stagnant economy, a debilitating energy crisis, and complicated relations with the United States over drone attacks targeting Taliban and Al-Qaeda operatives.
Throughout Pakistan, nearly half of all children and nearly three quarters of young girls are not enrolled in primary school, according to UN and government statistics published late last year.