Britain Warns Transportation Industry of Possible Al Qaeda Attack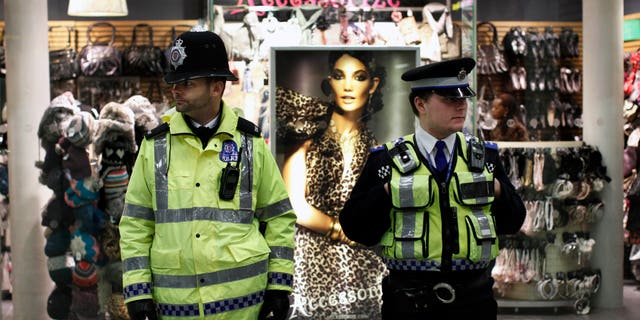 LONDON -- British transport authorities have warned aviation officials that Al Qaeda is considering an attack against a U.K. airport or other airline industry target in a threat described as credible, the BBC reported Friday.
The warning, delivered in a letter, went on to say that no changes to security will be made and the planned method of attack is unclear. Transport officials declined to comment or say when the letter was sent, though they issued a statement saying transport security "is kept under constant review."
The BBC report comes amid heightened concerns at airports and railway stations. British Transport Police declined to comment on the deployment of officers and said the public would not notice significant changes. However, the police denied a Sky News report that officers had been ordered to cancel days off.
A government security official, speaking on condition of anonymity because of the sensitivity of the issue, said the heightened awareness came from increased "chatter" among suspects under surveillance by the authorities, but that no threat was imminent.
Britain's government said the overall threat level from international terrorism remains at "severe" -- the second-highest level, meaning an attack is highly likely. The level has not changed since January 2010.
Britain's Home Office said that any imminent, serious threat to public safety would prompt a change in the overall threat level -- and would see it raised to "critical," the highest point on the system's five point scale.
Minor day-to-day revisions of policing are standard practice to handle a threat from terrorism that Prime Minister David Cameron said in December "is as serious today as it ever has been."
Britain's move comes after France and Germany increased security after warning of a heightened threat of terrorist attack. In October, the U.S. State Department advised American citizens living or traveling in Europe to be wary amid reports that terrorists were planning a "Mumbai-style" attack on a European city.
The next month, German authorities ordered increased security measures, including a beefed-up police presence in railway stations, airports and other public places. France is also especially vigilant on terrorism-linked matters following warnings in the last few months that French citizens were targets for Al Qaeda. France's terror alert status is at its second-highest level.
More than 170 people were killed in a 2008 gun attack on multiple targets in the Indian city of Mumbai.
European officials have been jittery in recent weeks, especially after Iraqi officials claimed last month that captured insurgents believed militants planned a series of Christmas season attacks against European targets, of which a botched Dec. 11 suicide bombing in Stockholm was one.
But European officials said they knew of no specific terror plots against Europe over the holiday season.
Last year, a Nigerian man with explosives taped to his underwear tried to blow up a plane on Christmas Day as it approached Detroit.
"There is a continuing need for everyone to remain vigilant and to report any suspicious activity to the police," the Home Office said in a statement.
BAA, which runs Heathrow and five other terminals, said security at its airports remained at a high level and that the company is vigilant at all times.
Last month, nine men suspected of plotting attacks on the U.S. Embassy London and the London Stock Exchange were charged with terrorism offenses, following the largest anti-terror raid in two years.
In July 2005, four British suicide bombers killed 52 commuters on London's transit system, and numerous other terrorist plots have been linked to Britain.
Taimour Abdulwahab, who blew himself up on a busy street in Stockholm, last month injuring two people, had lived and studied in Luton, about 34 miles (54 kilometers) northwest of London, for years before killed himself in the attack.