Britain pledges $1.1 billion to UN fund helping poor countries tackle climate change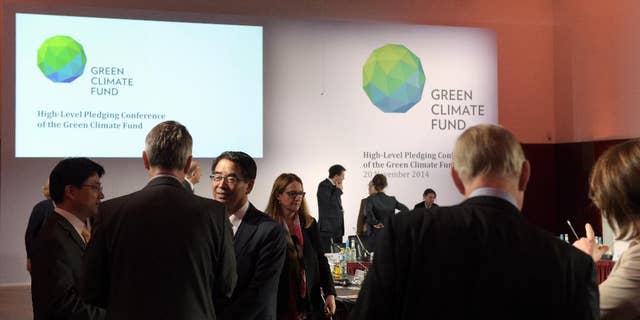 BERLIN – The British government has pledged 720 million pounds ($1.13 billion) toward a United Nations fund that will help poor countries tackle climate change.
Britain's Department of Energy and Climate Change said in a statement Thursday that the commitment to the Green Climate Fund brings its total to about $9 billion.
The biggest donation so far has come from the United States, which last week pledged $3 billion. Other major donors include Japan, Germany and France.
The United Nations is trying to raise at least $10 billion to help vulnerable developing nations adjust to rising seas, warmer temperatures and more extreme weather.
The money will also be used to help those countries develop clean energy sources that reduce the use of greenhouse gas-emitting coal, oil and gas.