Brexit fallout: Labor Party leader Jeremy Corbyn says he won't resign after no-confidence vote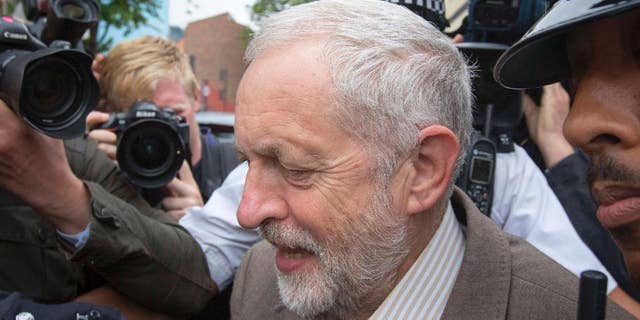 NEWYou can now listen to Fox News articles!
Britain's embattled Labor Party leader Jeremy Corbyn said Tuesday he would not resign despite a vote of no confidence from his party's lawmakers.
The vote is non-binding. Corbin said he would not "betray" his supporters by resigning.
The main opposition party's lawmakers earlier passed an overwhelming vote of no confidence and many called for him to step down as party leader. He has been criticized severely for what was seen as a his weak performance during the European Union referendum campaign, which ended with Britain voting to leave the EU.
Some 40 members of Corbyn's inner circle have resigned in recent days. Corbyn's supporters say he will remain leader because of his strong standing with the party's grass roots.
The Labor Party backed staying in the bloc but many said Corbyn campaigned poorly. He may now face a formal leadership contest.
British media reported 172 lawmakers voted against Corbyn while 40 voted in his favor.
"I was democratically elected leader of our party for a new kind of politics by 60 percent of Labour members and supporters, and I will not betray them by resigning,'' Corbyn responded. "Today's vote by MPs has no constitutional legitimacy."
The Associated Press contributed to this report.