Breitbart reporter, editor quit over lack of support after alleged attack at Trump event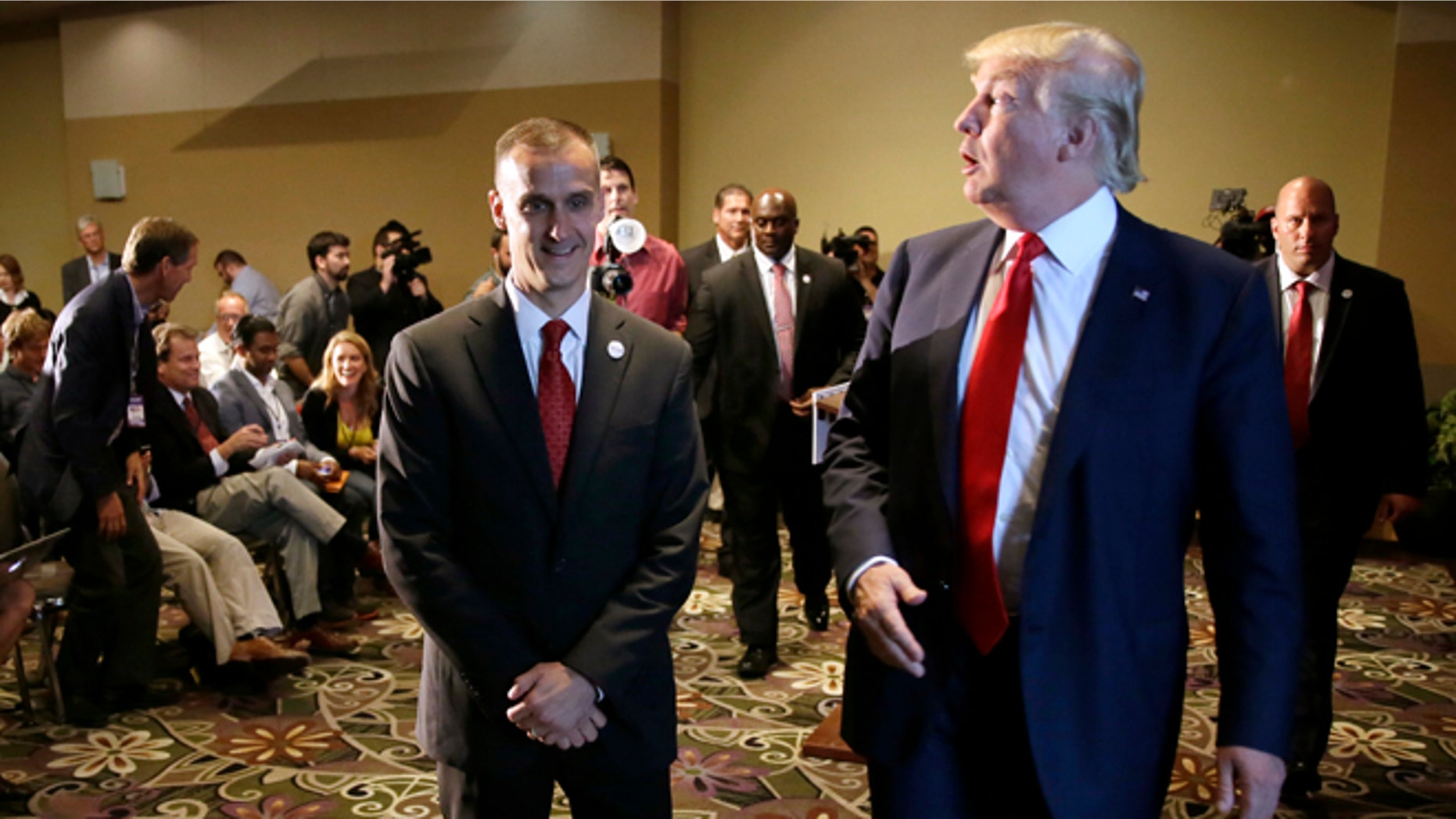 The reporter who alleged she was attacked last week at a Donald Trump press conference in Jupiter, Florida, by the candidate's campaign manager, Corey Lewandowski, has resigned from Breitbart News, along with an editor at the conservative news outlet, over a lack of support over the incident.
Michelle Fields, who is partly of Honduran descent, told BuzzFeed in a statement that she believed Breitbart management did not "adequately" stand by her during the events of the past week.
"Because of that, I believe it is now best for us to part ways," she wrote.
Meanwhile, exiting editor-at-large Ben Shapiro accused Executive Chairman Steve Bannon of betraying the legacy of the site's founder, Andrew Breitbart.
"[Bannon] has shaped the company into Trump's personal Pravda," he said, referring to the Russian government newspaper. "He abandoned and undercut his own reporter, Breitbart News' Michelle Fields, in order to protect Trump's bully campaign manager, Corey Lewandowski, who allegedly assaulted Michelle."
The dispute stems from an incident that allegedly took place last Tuesday and Fields reported on, saying she was pulled to the ground at a press conference being held by the Republican presidential candidate.
Initial reports in the Washington Post identified the aggressor as Lewandowski, but the campaign denied it. According to NBC News, Lewandowski called Fields "delusional," while the candidate himself in a statement said Fields' account was "entirely false."
Breitbart also backed away from the story, publishing an article suggesting that it was "likelier" that an unnamed Trump security person had been the one that left Fields' arm black and blue.
Another editor at the website, Joel Pollak, reportedly ordered people at Breitbart to stop defending Fields on social media.
On Friday, after Fields filed a police report on the incident accusing Lewandowski, the conservative site went on the offensive against a Daily Beast article stating that Lewandowski had admitted yanking on Fields' arm to Breitbart political editor, Matthew Boyle.
Over the weekend, BuzzFeed published a story that Breitbart news editor and in-house counsel, Jason Pollak, had ordered staffers at the site to stop defending Fields in an internal chat site called Slack.
"Stop tweeting about the story. Stop speculating about the story," Pollak wrote in one message.
"You may wish to defend your colleague, and that is commendable," he wrote in another, "but keep in mind that when you do so, you are also putting other colleagues under direct public pressure, so you are actually hurting some to help another."
Breitbart also published an article attacking Shapiro for condemning Lewandowski on an appearance of "The Kelly File" last Thursday on Fox.
On Monday, the site published a mocking article about the resignations, saying that Shapiro was seeking a position at Fox News. "Shapiro, a Harvard lawyer and member of the State Bar of California," it read, "apparently violated virtually every clause in his employment contract during an appearance on 'The Kelly File' last Thursday evening."
The article mostly made fun of Shapiro, but it closed, "Alleged Fox News contributor Michelle Fields also resigned."
Since removed, the post prompted a backlash and a statement posted on the Breitbart site, written by Pollak, that reads in its entirety: "The article was written by me as part of an effort to make light of a significant company event, and was published as a result of a misunderstanding without going through the normal editorial channels. I apologize to Michelle Fields, my friend Ben Shapiro, and to everyone concerned."
That was apparently the last straw for Shapiro and Fields, who has taken to social media various times in the last week to defend her story, including posting a photo that showed her bruises.
A video of the moments leading up to the interview shows Fields attempting to ask the real estate mogul a question. Then, she claimed in a Breitbart post, someone grabbed her by the arm and yanked her nearly to the ground.
Ben Terris, a Washington Post reporter, witnessed the event and told Fields (and reported on the incident himself) that it had been Lewandowski.
"Even if Trump was done taking questions, Lewandowski would be out of line," Fields wrote. "Campaign managers aren't supposed to try to forcefully throw reporters to the ground, no matter the circumstance."
Breitbart spokesman Kurt Bardella has also resigned from the company over the incident.