Brazil's ex-leader still leads in polls after arrest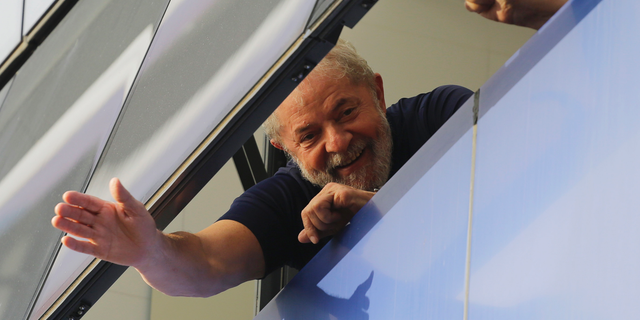 SAO PAULO – Even imprisonment hasn't knocked former President Luiz Inacio Lula da Silva out of the lead in Brazil's presidential race.
A poll released Sunday by the Datafolha institute shows the center-leftist with a strong advantage. It's the first survey of Brazilians following the ex-leader's April 7 jailing on corruption charges, which he's appealing.
At least 30 percent of those polled say they back da Silva. That's down from 34 to 37 percent under various scenarios in January. He also leads in all proposed runoff combinations.
His closest rival is conservative Jair Bolsonaro with at least 15 percent.
Da Silva's Workers' Party has pledged to register him, but judges are likely to bar his candidacy.
Datafolha interviewed 4.194 people between Wednesday and Friday. The margin of error is 2 percentage points.