Brazil's attorney general says he'll look into allegations against popular ex-president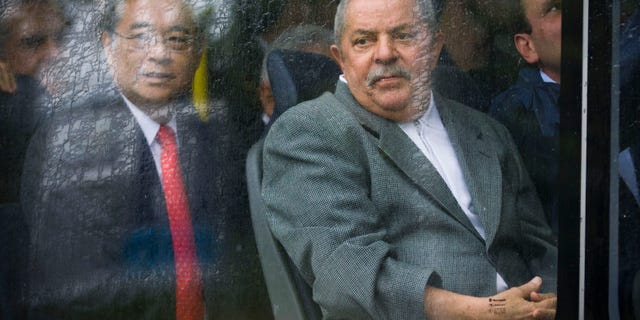 BRASILIA, Brazil – Brazil's attorney general said Wednesday he will look into allegations that popular former President Luiz Inacio Lula da Silva knew about a massive cash-for-votes scheme in Congress that led to the recent convictions of 25 people in a landmark trial.
Roberto Gurgel said he'll examine statements by businessman Marcos Valerio that Silva approved of the so-called "mensalao" monthly payout scheme and that he used cash from it for personal expenses while in office. Silva denies the allegations.
Valerio was sentenced to more than 40 years in prison and fined $1.3 million for being what the Supreme Court called the "operator" of the scheme that gave legislators cash handouts in return for their support of Silva's policies after he took office in 2003. Valerio made the allegations against Silva in testimony to federal prosecutors last September, after he was already convicted but before he was sentenced. His detractors say that indicates his testimony cannot be taken seriously.
In remarks to reporters outside the Supreme Court Wednesday, Gurgel said he would give Valerio's testimony his attention, though he stressed that Valerio has made misleading statements in the past.
"Marcos Valerio has frequently made statements that he considers bombastic and when we analyze them in depth, there's nothing there," said Gurgel. "But we're going to see what's behind this statement and whether it could be the basis for other investigations. As always, nothing will fail to be investigated."
No allegations connected to the corruption trial have ever stuck to Silva, who left office in 2010 with an 87 percent approval rating. When the Valerio's claims emerged last week in the Folha de S. Paulo newspaper, his legion of backers, including his hand-picked successor President Dilma Rousseff, lashed out against them.
Silva has always denied any wrongdoing in the cash-for-votes scheme, though some of those close to him were convicted for their roles. Silva's former chief of staff, Jose Dirceu, was convicted of racketeering and of leading the operation in Congress and sentenced to nearly 11 years in prison.
Others convicted in the case include politicians, aides and bankers.
The new accusations against Silva represent the first time one of the defendants in the corruption trial has broken ranks and told prosecutors the former leader was involved.