Brazilian surfer may have set new big-wave record in Portugal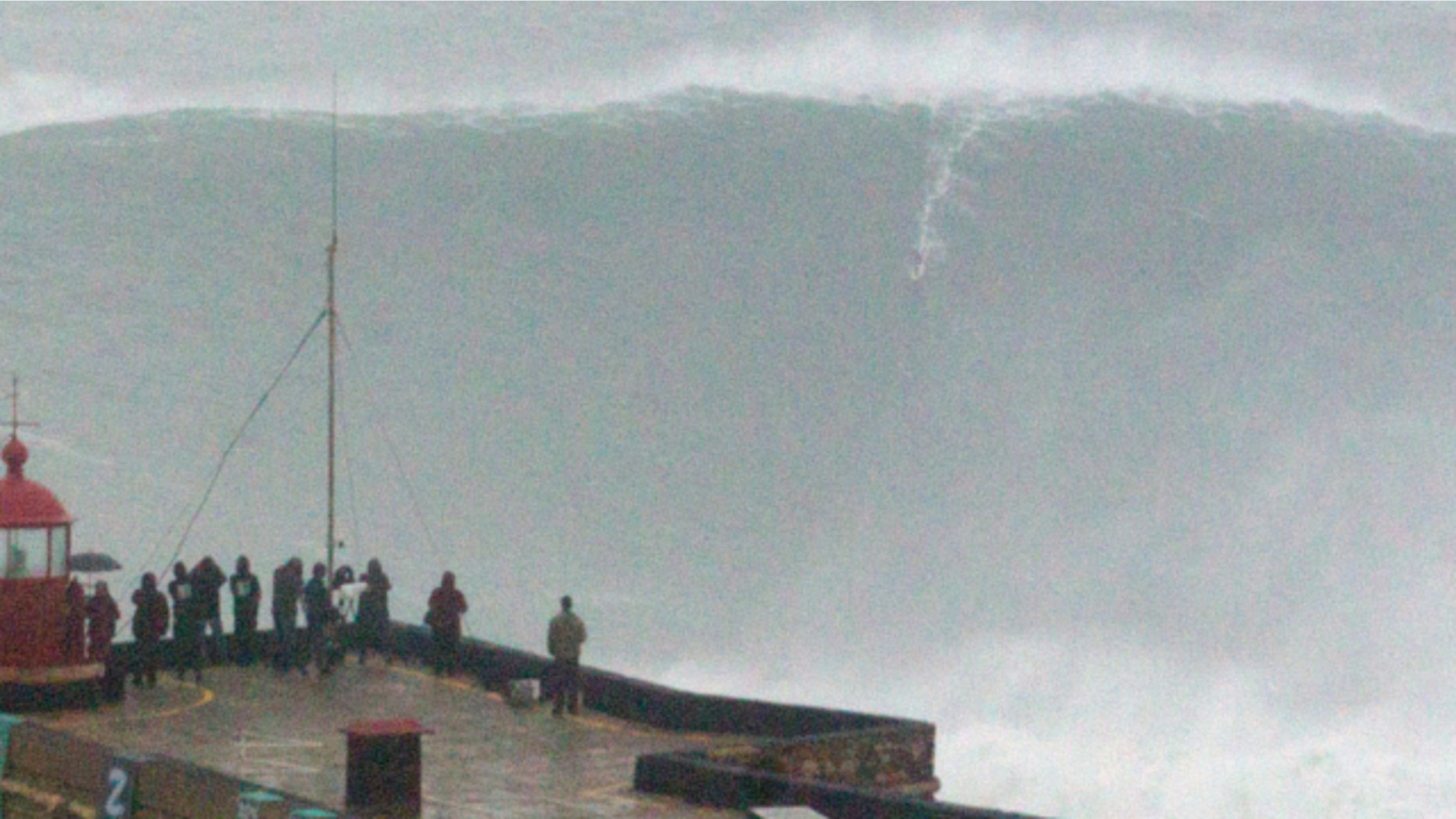 Brazilian surfer Carlos Burle may have set the world record for the largest wave ever surfed after riding an estimated 100-foot wave off the coast of Portugal.
Burle took on gnarly wave while surfing on Monday off of Praia do Norte, a fishing village of Nazare in Portugal's Atlantic coast. Surf media and witnesses have suggested it could be the biggest wave ever surfed.
"At one stage there was a bit of shouting and screaming. Everyone was so excited you know, and I was just shouting back at them, telling them that it's just another big day, that everyone had to stay focused," Burle told Stab Magazine.
Maya Gabeira, also from Brazil, nearly drowned and was taken to hospital with a broken ankle after falling in a big wave.
"It was luck. We never know when we will be catching the wave. I still hadn't surfed any wave and everyone had already had their rides. Maya almost died," Burle told Surfer Today. "For me, it was a big adrenaline moment to get back there after what happened."
Hawaii surfer Garrett McNamara caught a 78-foot wave at the same location in November 2011. It was determined to be a record by the Billabong XXL Global Big Wave Awards and certified by Guinness World Records.
McNamara, a 45-year-old pro from Oahu's North Shore, was honored by Portugal's navy with its Medalha Naval de Vasco da Gama for what it took to ride the massive wave.
The Associated Press contributed to this report.