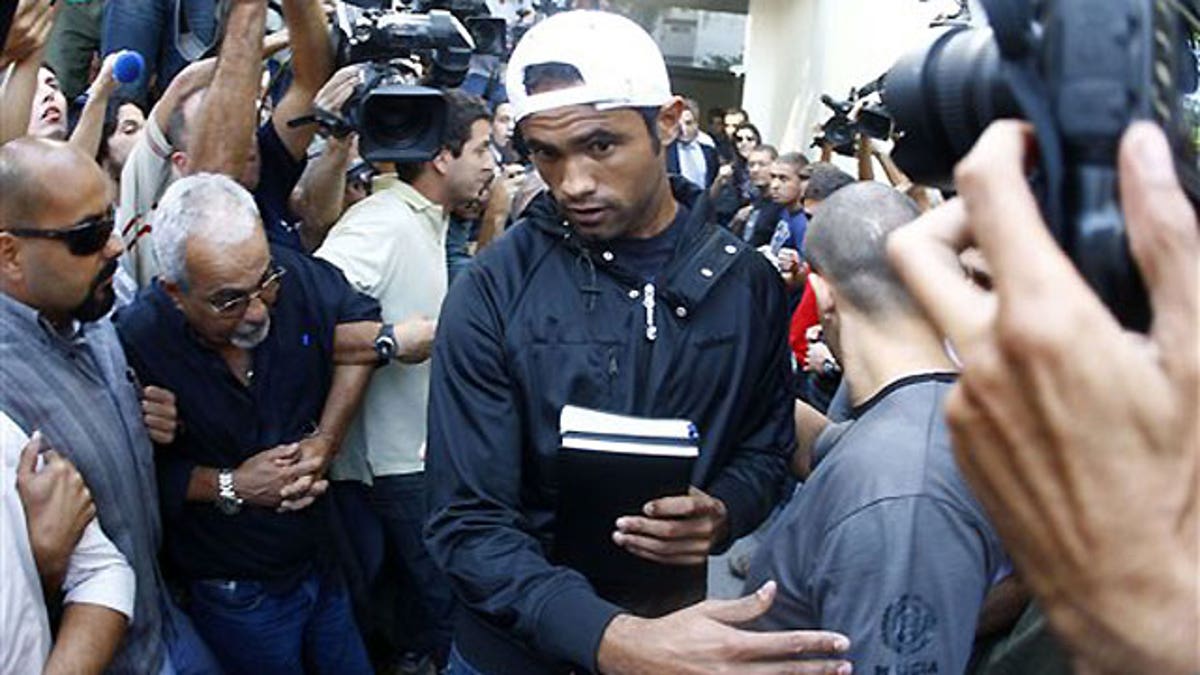 The former lover of a top Brazilian soccer player was allegedly strangled and fed to dogs, the BBC reported Friday, according to NewsCore.
Eliza Samudio, 25, disappeared more than a month ago from a hotel in Rio de Janeiro.
Police say she was taken by force and was strangled in the southeastern city of Belo Horizonte.
Samudio's remains have not yet been found, but police say her body was cut up and parts were fed to dogs. The rest of her corpse was allegedly buried under concrete.
Samudio was a former girlfriend of footballer Bruno Fernandes das Dores de Souza, 25 -- known to Brazilian soccer fans simply as Bruno -- who plays in goal for Brazil's most popular soccer club, Flamengo.
Bruno turned himself in to police earlier this week after officers issued a warrant for his arrest, the BBC reported.
A teenage cousin of the married soccer star handed evidence over to police that implicated Bruno -- who maintains he has a "clear conscience."
The 17-year-old told police he had taken part in the abduction with another friend of Bruno, Luiz Henrique Ferreira Romao.
Police have also arrested his wife, Dayane Souza, and several of his friends, in connection with Samudio's disappearance.
Samudio had a four-month-old baby and claimed that Bruno was the father.
Flamengo has suspended the player, who has been with the club since 2006 and was captain last year when the squad clinched the Brazilian championship.