Brazilian man shot during TV report on gang crime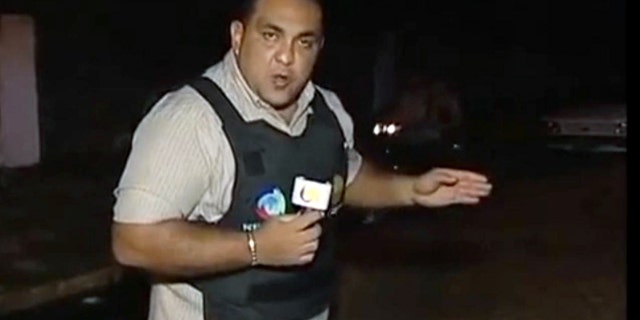 A recently surfaced video shows a Brazilian man being shot in the head while a TV reporter delivers a report on gang violence, the Telegraph reports.
Brazilian TV reporter Josenlindo Goncalves of the TV Record network was covering the story of an attempted murder when a gunman casually walked over to the victim and shot him in the head, the Telegraph reports.
The entire incident was caught on video.
The video then shows Goncalves and his cameraman quickly fleeing the scene, returning once authorities had arrived.
Brazilian media has reportedly identified the shooting victim as Rodrigo Ferreira de Silva. He was rushed to the hospital after the shooting and is now in stable condition, the Telegraph reports.
Click here to see the video and read more on this story from The Telegraph.