Brazil: Ruling party treasurer charged in latest round of Petrobras graft investigation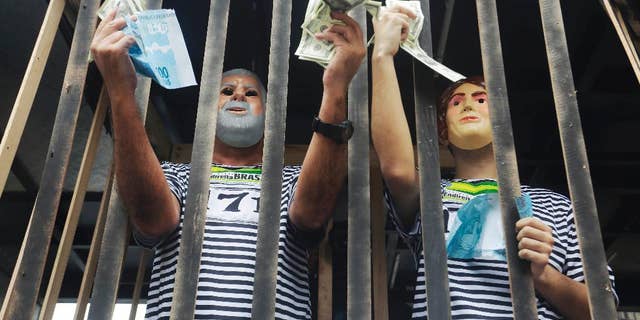 RIO DE JANEIRO – Brazilian prosecutors have charged the treasurer of the ruling Workers Party with corruption in connection to a sprawling graft scheme at state-run oil company Petrobras.
Workers' Party Treasurer Joao Vaccari Neto was hit with corruption charges Monday for allegedly disguising over $1.2 million in bribes as campaign contributions between 2008 and 2010.
Vaccari allegedly negotiated bribes with former Petrobras executive Renato Duque, who was also charged on Monday along with another 25 people.
That means that over 100 people are facing charges in the case.
Prosecutors say they've uncovered the biggest corruption scheme yet seen in Brazil — a sprawling series of kickbacks made by construction and engineering firms over several years to Petrobras executives and politicians, in exchange for winning inflated contracts.