BP Lines Up $7.4B Fund to Help Meet Costs of Gulf Spill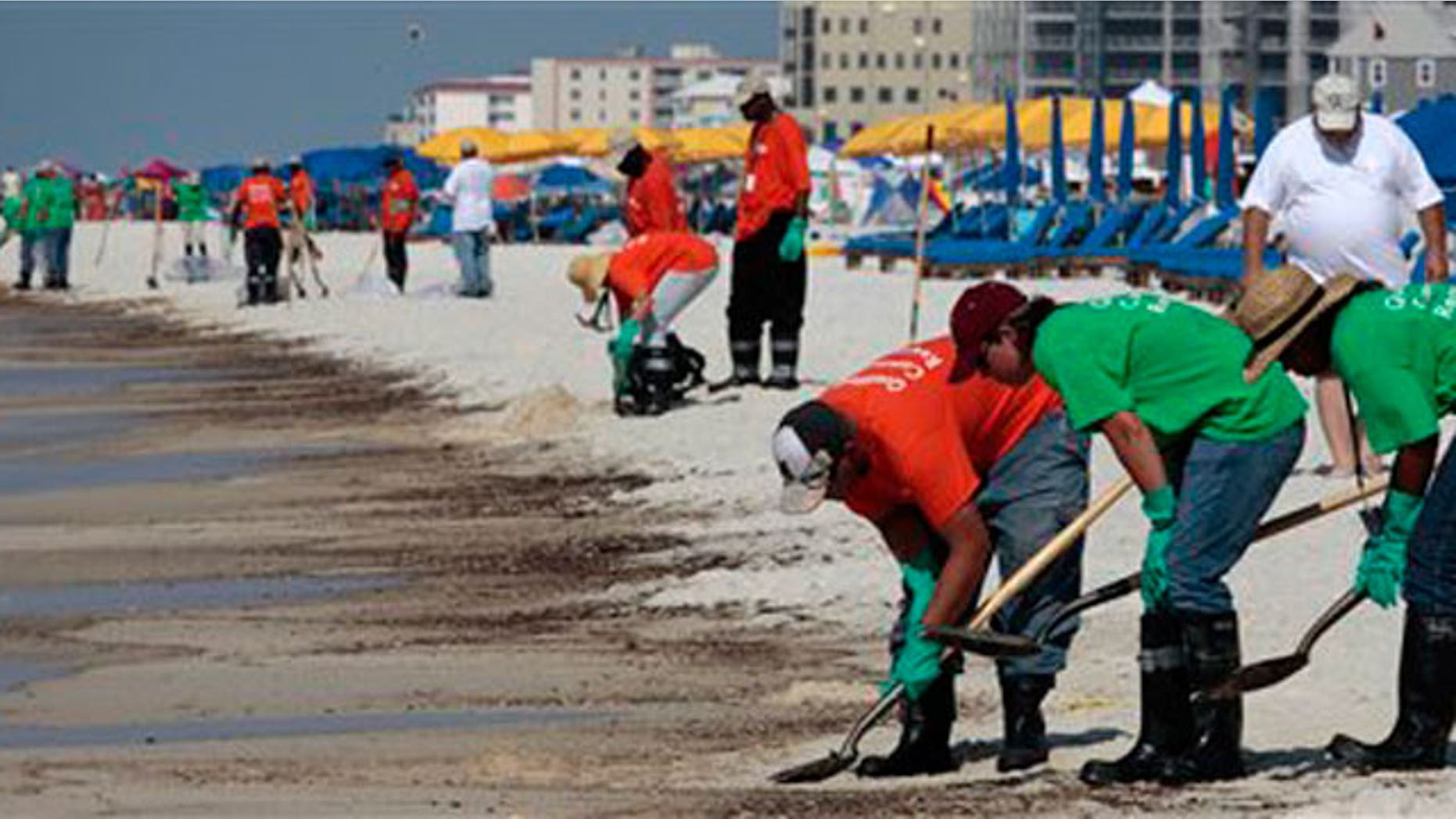 BP was lining up a $7.4 billion fund to help meet the spiraling costs associated with the Gulf of Mexico oil spill, Sky News reported Tuesday.
The energy giant, which faces demands from the White House to set up an initial $20 billion recovery fund, was engaged in talks with banks including HSBC, and either BNP Paribas or J.P. Morgan, to provide additional funding lines.
The news comes as BP gets the go-ahead to start burning oil and gas piped up from the damaged well on the floor of the Gulf.
It's part of the company's effort to more than triple how much crude it is keeping from pouring into the ocean.
Federal authorities late yesterday gave the company permission to use a new technique. It involves pumping oil from the busted wellhead to a special ship on the surface. There, it will be burned off, rather than collected.
BP announced yesterday that it hopes to trap as much as 2.2 million gallons of oil a day by the end of June as it deploys additional containment equipment.
While BP has a strong operating cashflow, Sky News sources said the company's board was told to put its balance sheet on a firmer footing as the scale of the Gulf disaster continued to grow.
"BP has taken steps in recent days to bolster its liquidity position and balance sheet, working with a number of its regular banking partners," a person familiar with the situation told Sky News.
The person said enhancing the company's cash resources would send an important signal to investors about its financial health.
Fitch Ratings on Tuesday downgraded BP's Long-term Issuer Default Rating (IDR) and senior unsecured rating by six notches to BBB from AA, citing the impact of the Gulf of Mexico oil spill disaster. But shares in the company held steady on the London market, a sign of investor confidence in BP's position.
Click here to read more on this story from Sky News.
The Associated Press contributed to this report.