Boy, 7, rescued after getting stuck in monument while attempting to recreate childhood photo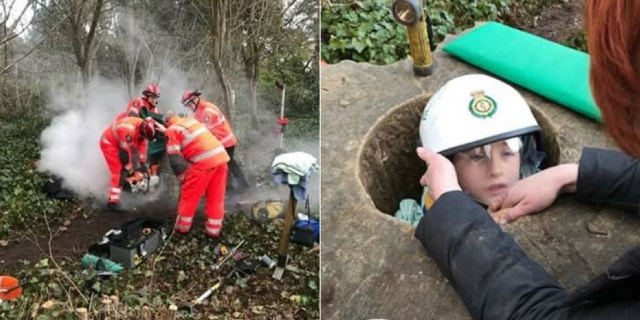 A 7-year-old boy was rescued Tuesday after getting stuck for nearly three hours in a stone monument while trying to recreate a photo he took when he was 2 years old, officials said.
Max Morgan was at Wightwick Manor in Britain's Wolverhampton when his family attempted to recreate the photo in a stone monument. Max's father, George, said his son "has grown a bit" since he was 2, the Telegraph reported.
"The hole is about 3 feet deep. Max was climbing on top of it and managed to get in, and he was crouched down inside and got his knees stuck," George told the Telegraph on Thursday.
Staff members at the manor attempted to pull Max out — with no success — leading his mother, Jana, to call the fire department for help.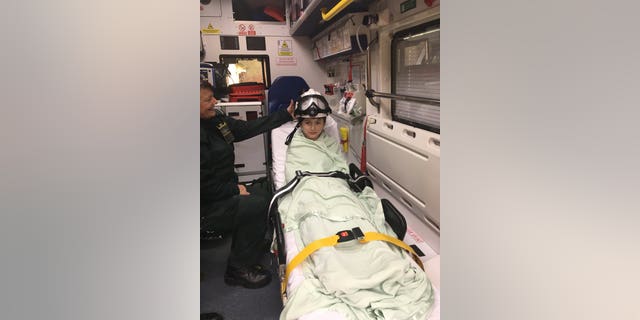 Rescuers who arrived at the scene had to call a specialist team to help remove Max because of the "complexity of the entrapment." Rescuers used an abrasive wheel to slice open the stone and Max was freed more than three hours later.
"Max was losing the feeling in his toes and is also claustrophobic, so he was panicking," his mother said.
His father added that his wife calmed the boy by singing to him. Max was treated for bruising on his legs after the incident, the Telegraph reported.
"The monument is one which is climbed on a lot by kids. Max has actually [been] playing on it since he was around two years old," Morgan said. "The monument is like two pillar tops placed on top of one another, the hole on the top one is smaller than the bottom."
West Midlands Fire Service tweeted Thursday that it was "one of the more unusual incidents our crews and technical rescue unit have attended," adding "that's what we're there for."
It's unclear if the family were able to succesfully recreate the exact photo in the end, but they now have an unforgettable memory of their attempt.