Border Patrol Shoots and Kills Mexican Citizen on Texas Border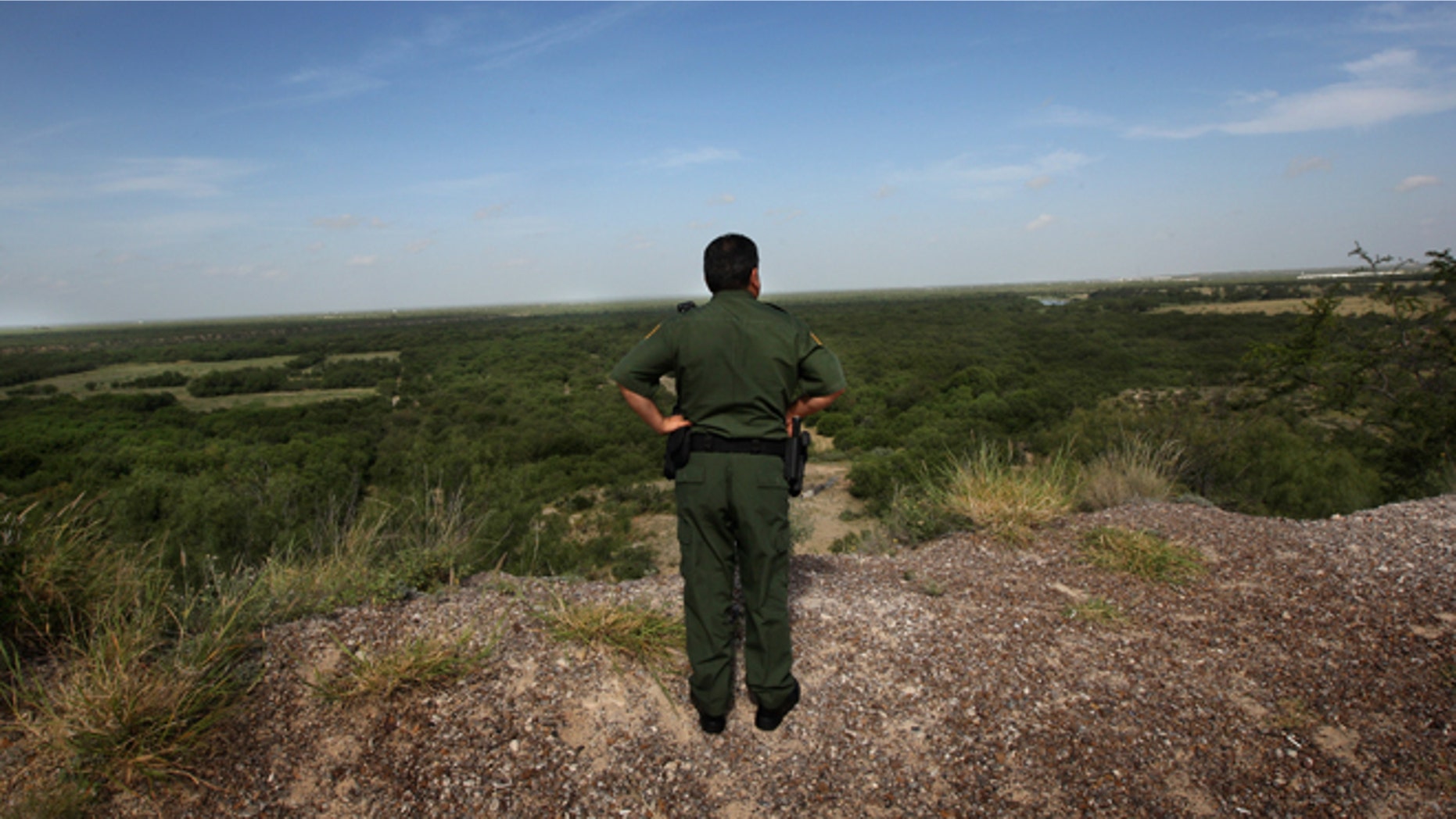 Tensions have flared again on the border between the United States and Mexico, after a Border Patrol agent shot and killed a Mexican citizen at a park along Rio Grande, which splits the border towns of Laredo, Texas, and Nuevo Laredo, Coahuila.
A Border Patrol agent riding in a boat on the Rio Grande shot Guillermo Arévalo Pedroza, 36, two times, once in the chest and once in the leg, according to the Laredo Morning Times. His family said he was at the park grilling fajitas.
Arévalo Pedroza died at a clinic from the gunshot wound to the lung, Mexican wire service Notimex reports.
The Border Patrol, however, said the agent fired because his unit was "subjected to rocks being thrown at them from the Mexican side of the Rio Grande."
"All appropriate authorities were notified and the shooting is under investigation by the FBI," the Border Patrol's statement adds.
The Mexican Consulate in Laredo is conducting its own investigation into killing, Notimex said. An unidentified American citizen filmed the shooting on her cell phone and turned it into U.S. authorities, according to Notimex.
"We deeply repudiate this aggression," said Nuevo Laredo's mayor, Bejamín Galván Gómez, according to Notimex. "We want justice, thorough investigations, and for the American authorities to convict those who committed this violent act."
U.S. Rep. Henry Cuellar, a Democrat from Laredo, threw his confidence behind the Border Patrol.
"I am aware of what happened and seriously concerned for our Border Patrol agents' safety while they are protecting our borders," Cuellar said, according to the Laredo Morning Times. "I have the utmost confidence that the FBI will carry out its investigation in a diligent and professional manner."
It's not the first time that a killing on the border has caused on a strain between Mexicans and Americans along the border.
The Border Patrol shot and killed a Mexican citizen in July and another in 2010, when they threw rocks at agents. Both attacks drew sharp rebukes from the Mexican government, which accused the Border Patrol of using excessive force against its citizens.
Follow us on twitter.com/foxnewslatino
Like us at facebook.com/foxnewslatino