Border Patrol Gives Public Taste Of What It's Like Working The Border, In Spanish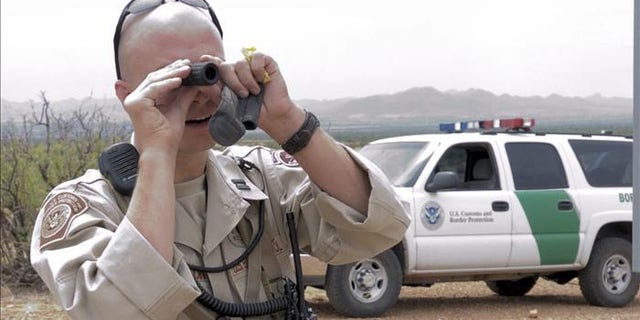 A joint effort by Customs and Border Protection (CBP) in Yuma, Ariz., the CBP's Office of Air and Marine, along with the Port of San Luis and will allow civilians to experience what life is like patrolling the United States' southern border. And they'll be doing it in Spanish.
Known as the CBP's Citizens Academy, the program will start offering Spanish speakers an opportunity to observe first-hand the measures taken by the federal agency to secure the border against undocumented immigrants and drug traffickers. Started in 2011, the Citizens Academy aims to familiarize the general public with the types of missions the CBP takes part in and also gives interactive demonstrations to the attendees of the academy.
"CBP is committed to fostering a positive relationship within the communities we live [in] and serve," the agency stated in a press release. "Outreach programs such as the Citizens Academy, seeks to promote cooperation, collaboration and understanding with border residents."
Along with demonstrations in defensive tactics, tracking and inspections for prohibited items, Citizens Academy attendees will take a tour of the border to see the front-lines of the immigration and drug trafficking battle.
"This gives us a chance to do a couple of things; one, reintroduce ourselves and at the same time, give them a first-hand look and actually put them hands-on in many cases and let them see what the officers deal with on a daily basis. This lets them see the challenges and the environment and the successes that we have here," said CBP Port Director Guadalupe Ramirez in Nogales, Ariz., of an earlier English-language class. "When they finish the citizen's academy they have a different outlook and opinion and appreciation for the men and women in blue uniforms that work here in Nogales."
Despite being open to the public, the CBP requires that applicants be in good physical shape, able to walk extended distances. They are also required to take a limited background check.
Follow us on twitter.com/foxnewslatino
Like us at facebook.com/foxnewslatino