Border Patrol Agents Were Trying to Head Off Marijuana Smugglers When They Were Hit By Train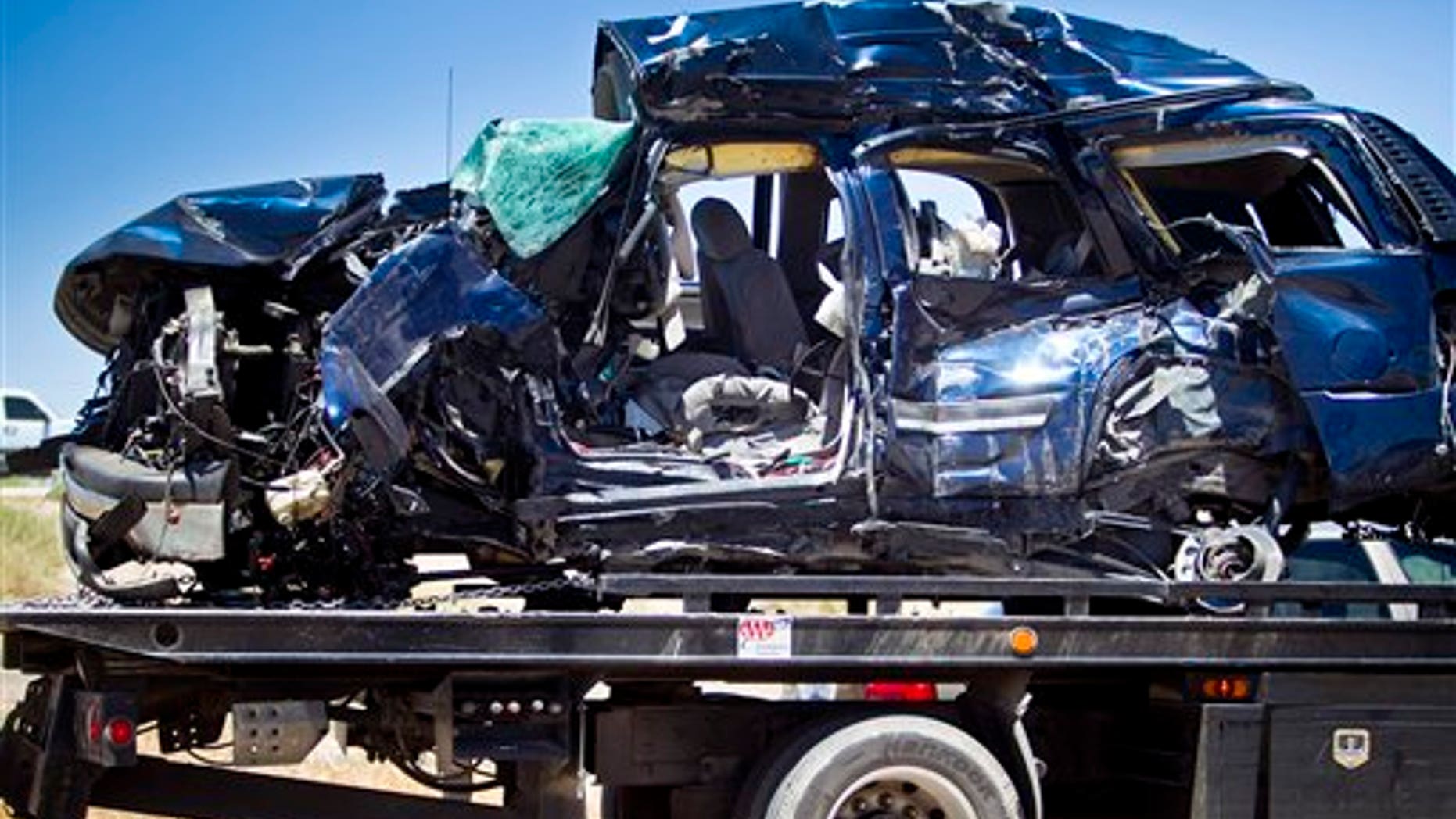 Two U.S. Border Patrol agents who died when their SUV was struck by a fast-moving train in southern Arizona were trying to head off a group of marijuana smugglers, the agency said.
Investigators have declined to speculate on what might have caused the crash but revealed Friday the SUV was moving as slow as 3 mph when it was struck. They'll examine the wreckage for any signs of mechanical problems, a Maricopa County sheriff's spokesman said.
The crash happened early Thursday as another group of agents less than a mile south of the train tracks were pursuing eight undocumented immigrants who were on foot and carrying marijuana bales on their backs, Border Patrol spokesman Kenneth Quillin said.
Agents Eduardo Rojas Jr. and Hector Clark were trying to cut off the smugglers as they moved north. The agents' SUV was struck at a railroad crossing in a rural farming area near the town of Gila Bend, about 85 miles southwest of Phoenix.
The six undocumented immigrants were arrested.
"We have individuals actively following the group, and then the assisting agents will try to corral them so they slow down and we can catch them," Quillin said. "It's basic Border Patrol operations."
The westbound Union Pacific train with 75 cars was moving at about 62 mph when it hit the SUV, pushing the vehicle a half-mile to a mile (kilometer) down the tracks.
The distance the SUV was pushed indicates it was moving as slow as 3 mph when the collision occurred, said Detective Aaron Douglas, a spokesman for the Maricopa County Sheriff's Office, which is investigating the deaths.
"It would have deflected once the SUV absorbed all the energy from the train," Douglas said. "And the truck would have ended up in a different location."
Douglas said he wouldn't speculate on whether the vehicle's low speed was indicative of a stall. But he said investigators will examine the wreckage of the SUV to see if there were mechanical problems.
The SUV was unmarked but equipped with police lights. Before the collision, the train conductor and engineer spotted the vehicle driving on an access road alongside the tracks. They sounded a horn a quarter-mile before the crossing.
Union Pacific said its crew had no warning that the SUV would turn in front of the train.
The privately owned railroad crossing where the wreck occurred is marked but doesn't have railroad crossing arms or warning lights.
There have been six previous accidents at the crossing dating back to 1984, but only one involved a fatality. One person died in July 2003 when a semi-truck driver failed to make a complete stop and was struck by a train.
The Associated Press contributed to this report.
Follow us on twitter.com/foxnewslatino
Like us at facebook.com/foxnewslatino