Border Patrol Agent Arrested for Allegedly Smuggling Drugs in Official Vehicle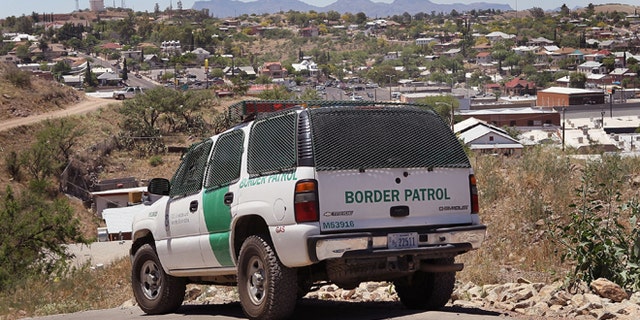 Phoenix – A U.S. Border Patrol agent accused of using an official vehicle from the enforcement agency to smuggle drugs while on duty in southwest Arizona is scheduled to appear in court on drug charges.
Aaron Anaya was on patrol Sunday evening when he stopped along the international border, then loaded up several bundles of marijuana that had been dropped over the fence from Mexico, according to the complaint filed this week in federal court in Arizona.
Agents assigned to the Southwest Border Corruption Task Force had been conducting aerial surveillance in the area between Yuma and Wellton, about 185 miles southwest of Phoenix, when they spotted Anaya stop along the fence and retrieve the bundles, the complaint states. It does not say whether Anaya was the target of the initial surveillance or merely observed during the overall operation.
Authorities say the task force continued to track Anaya for several hours as he appeared to return to normal patrol duties.
The complaint says the agent was later arrested with nearly 147 pounds of marijuana found in three black duffel bags in his Border Patrol vehicle.
He is charged with possession with intent to distribute marijuana and carrying a firearm — his service weapons — while committing the crime.
Asked if he was willing to speak to investigators, Anaya responded with an expletive, then said, "You guys got me on video," before asking for an attorney, according to the complaint.
Anaya's federal public defender didn't immediately return a telephone message Tuesday. His telephone number wasn't listed. Union representatives for the Border Patrol's Yuma sector didn't respond to emails.
The FBI, which was part of the task force, declined to discuss the case.
Yuma Sector Chief Border Patrol Agent Stephen S. Martin said the agency will fully cooperate with investigators.
"While I am sorely disappointed by the alleged conduct of one of our own, I appreciate the efforts by our law enforcement partners and our own agents to uncover those that violate their oath of office, and hold them accountable for their actions," Martin said in a statement Tuesday.
Based on reporting by the Associated Press.
Follow us on twitter.com/foxnewslatino
Like us at facebook.com/foxnewslatino