Border Patrol Agent Accused Of Kidnapping And Raping 3 Women Laid To Rest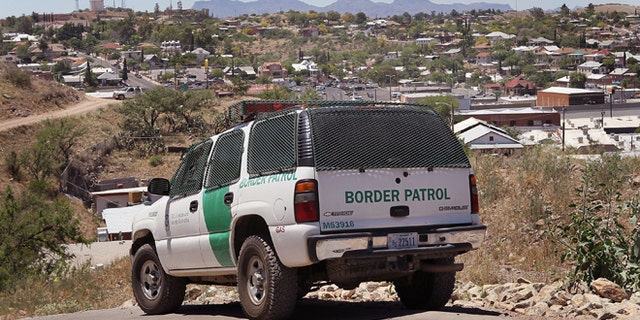 A U.S. Border Patrol agent who took his own life, after allegedly assaulting, kidnapping, and raping three undocumented immigrants from Honduras a week ago, was laid to rest.
Funeral and burial services for 32-year-old Esteban Manzanarez were held Thursday.
The case remains under investigation by the FBI.
Family, friends, and federal agents said their last good-byes to Manzanarez, who is survived by his parents, two sisters, and two children.
According to authorities, Manzanares was working his regular day shift as a U.S. Border Patrol agent along the busiest stretch of Mexican border when a trio of Honduran immigrants spotted him and offered to surrender.
A woman, her teenage daughter and a teenage family friend later told authorities they were taken into custody and driven away from a popular county park just north of the Rio Grande and upriver to a more remote, scrub brush-filled area. It was there, in this rugged no-man's land between the river and a stretch of rust-covered steel border fence, that the older woman says the group was assaulted by a man wearing green fatigues who left the area with one of the girls.
Based on the woman's description of the attacker's clothing and his vehicle, investigators quickly concluded the suspect was likely a U.S. Border Patrol agent, according a federal law enforcement official.
More than seven hours after the older woman was first spotted Wednesday, her wrists cut and bloodied, agents from U.S. Customs and Border Protection, the FBI and Immigration and Customs Enforcement found Manzanares dead in his apartment from what investigators have described as a self-inflicted gunshot wound. The missing teenager was there, too, bound and naked.
For more stories go to foxrio2.com
The Associated Press contributed to this report.
Follow us on twitter.com/foxnewslatino
Like us at facebook.com/foxnewslatino