Border Drone Flights Grounded After One Malfunctions And Crashes Into Pacific Ocean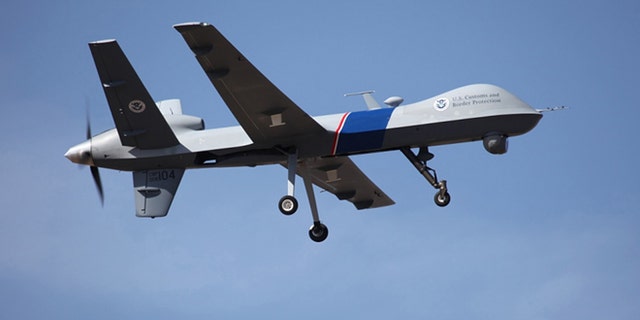 WASHINGTON – A Homeland Security Department drone has crashed off the coast of Southern California, forcing the department to ground its fleet of unmanned aircraft.
U.S. Customs and Border Protection, the DHS agency that provides first line of defense at the borders, said the drone was being flown on a security mission when a mechanical problem developed about 20 miles southwest of San Diego late Monday night.
Agency spokesman Mike Friel said the crew operating the drone from Texas decided to crash it in the ocean.
The $12 million surveillance drone — some reports say they cost as much as $18 million apiece — was one of 10 that Homeland Security used to patrol the border with Mexico, all of which are currently on the ground.
It was just one of two Predator B drones equipped with radar specifically designed to be used over the ocean.
Friel said the cause of the mechanical failure remains unknown.
The CBP lost another, smaller drone in 2006 when it crashed near a home, and last year two Navy sailors were injured when a drone malfunctioned and crashed into a guided missile cruise.
The Associated Press contributed to this report.
Follow us on twitter.com/foxnewslatino
Like us at facebook.com/foxnewslatino