Border agents find nearly $5M in meth smuggled in cucumber, jalapeño shipments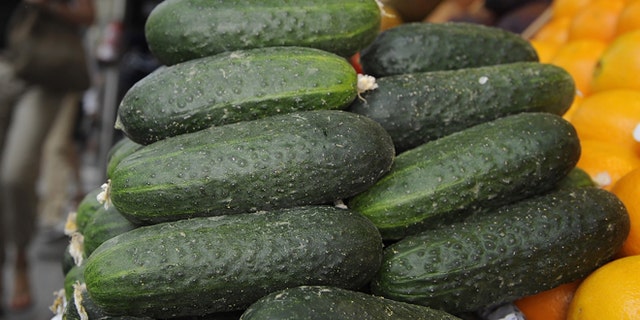 When your mother told you to eat your vegetables, she probably wasn't referring to these.
U.S. Customs and Border Protection (CBP) officials in Texas seized nearly $5 million worth of methamphetamine that was hidden inside two trucks hauling cucumbers and jalapeño peppers.
The CBP busts occurred on June 30 at the Pharr International Bridge cargo facility – about 10 miles south of McAllen, Texas – in two separate incidents.
A canine unit at the checkpoint noticed an issue with one truck, and agents found 240 packages of methamphetamine – weighing about 132 pounds altogether – inside the truck carrying jalapeños. The meth has an estimated street value of about $2.65 million.
Later in the day, authorities found 194 packages of methamphetamine hidden in a shipment of cucumbers. That drug shipment weighed 107 pounds and carried a street value of about $2.14 million. Together the interdicted shipments had a street value of $4.79 million.
"These two seizures are evidence of the specialized training and skills of our CBP officers and exemplify the officers' hard work and dedication to CBP's border security mission by helping keep narcotics out of our country," Efrain Solis Jr., port director at the Hidalgo/Pharr/Anzalduas Port of Entry said, according to the San Antonio Express-News.
Like us on Facebook
Follow us on Twitter & Instagram