Bombings kill 17 in Iraq: officials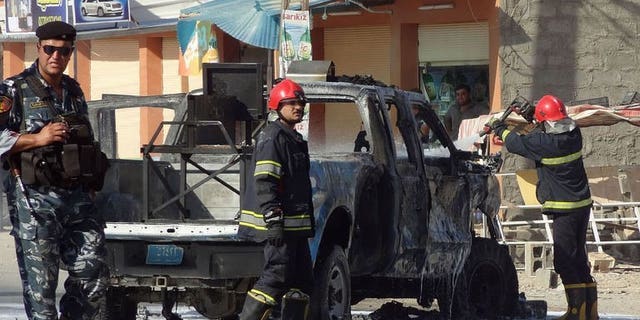 BAQUBA, Iraq (AFP) – Bombs exploded near shops and cafes in Iraq on Thursday night, killing at least 17 people, officials said.
With the latest attacks, more than 700 people have been killed in unrest in Iraq in July, making it the deadliest month so far in a year marked by spiralling violence.
In the deadliest attack, a roadside bomb exploded at about 8:30 pm (1730 GMT) on the main street in the town of Nawfel, north of Baghdad, while another bomb detonated after people gathered at the scene.
The two blasts killed 15 people and wounded another 15.
And in Madain, south of Baghdad, a bomb exploded in a cafe, killing at least two people and wounding at least 10.
The blasts struck after the iftar meal that breaks the daily fast during the Muslim holy month of Ramadan, at a time when many people go shopping or relax in cafes.
Militants have carried out several evening attacks in crowded areas in past weeks.