Bomb squad leaves home of Britons murdered in French Alps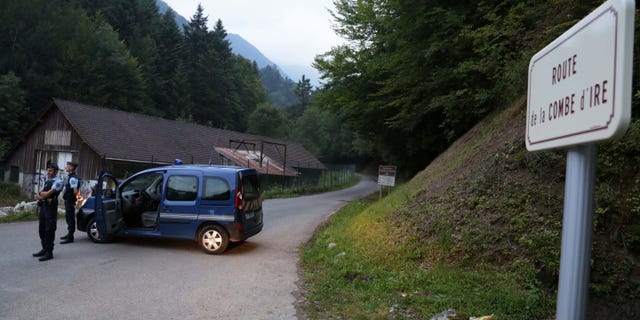 LONDON – A bomb squad was called to the suburban home of a British-Iraqi couple slain in the French Alps but left after a short time as investigators searched the house Monday for clues to their brutal killing.
Bomb disposal experts were called to Claygate, a village 17 miles southwest of London, after what local police described as "concerns around items found at the address. But the squad soon left and the cordon was lifted; Surrey Police, who are coordinating with French investigators, said a statement would be issued shortly.
Investigators on both sides of the English Channel have spent nearly a week trying to trace the perpetrators of a shooting rampage that killed Saad al-Hilli, his wife Iqbal, a woman believed to be his mother-in-law and a French cyclist.
The couple's daughters, 4-year-old Zeena and 7-year-old Zaina, survived the shooting.
The extreme violence used in the slayings -- the adult victims were each shot twice in the head with automatic handgun rounds, among other injuries -- has led to fevered speculation about the motive behind the crime.
Authorities are probing whether an alleged financial dispute between Saad al-Hilli and his brother Zaid played a role. Friends have described tensions between the two over their late father's assets, but Zaid has denied any conflict.
Police have been searching the home for three days, appearing to focus on a shed at the back of the garden.