Bomb scare near Musharraf house delays first hearing in Pakistan's leader treason trial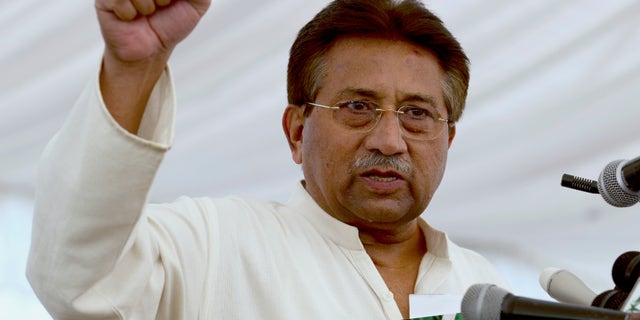 ISLAMABAD – A Pakistani security official says a bomb was found along the route the country's former ruler Pervez Musharraf was to take to attend the first hearing in his high treason trial.
Mohammed Ali says the bomb and two pistols were found about one kilometer (half mile) away from Musharraf's residence in the Islamabad suburbs.
As a result, Musharraf did not attend the brief hearing held Tuesday morning in the capital of Islamabad. A judge delayed the hearing until January 1 and directed Musharraf to appear that day.
The treason case stems from Musharraf's 2007 decision to fire and detain some judges including the country's chief justice after declaring a state of emergency and suspending the constitution.
It's the most serious case against Musharraf since he returned to Pakistan in March.