Bolivian President Morales visits Cuba where ally Chavez convalescing after cancer operation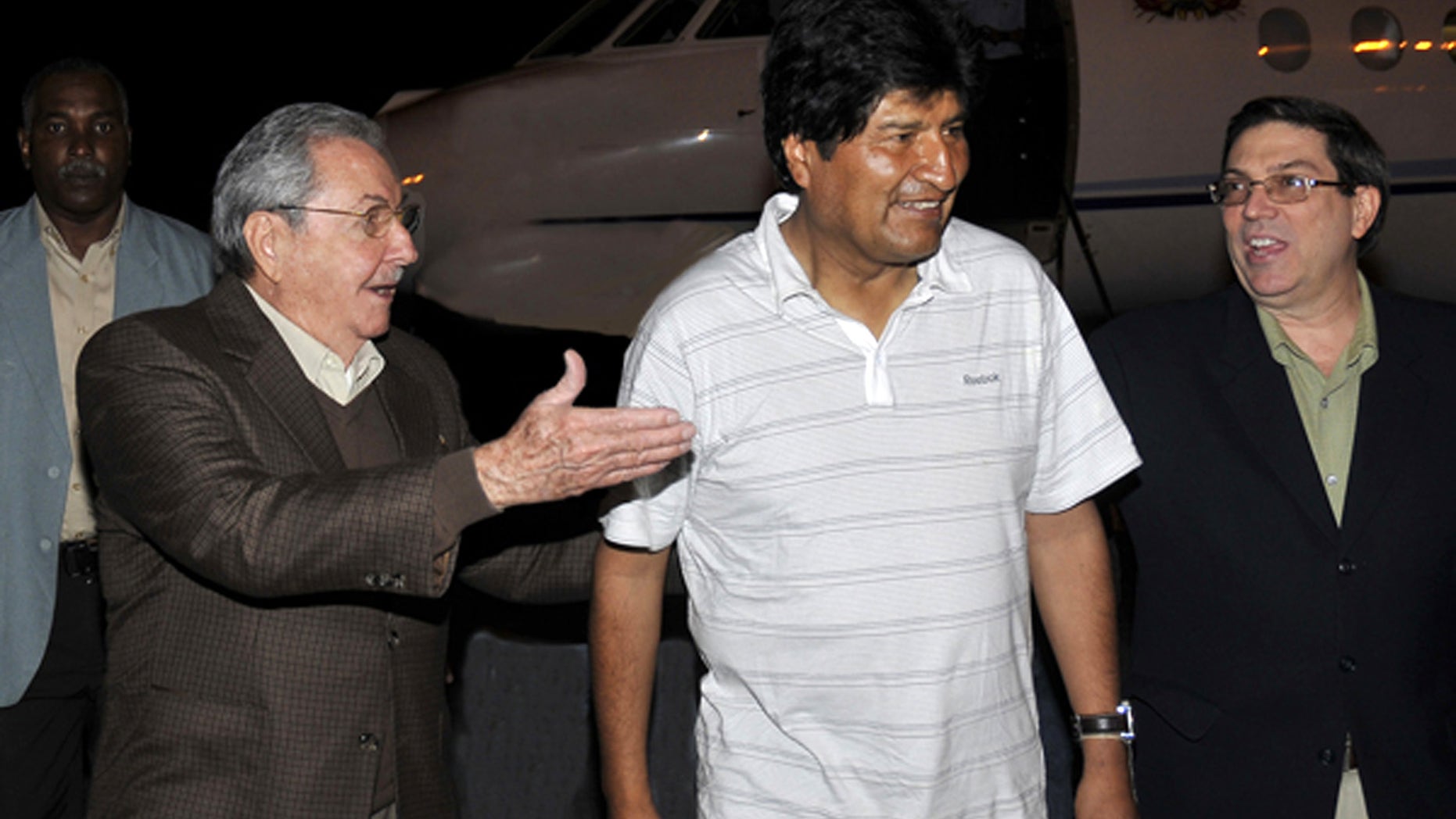 HAVANA – Bolivian President Evo Morales has made a lightning trip to Havana where key ally Hugo Chavez is convalescing after cancer surgery.
Morales did not speak to foreign journalists during his weekend visit. Cuban state-run media didn't confirm that he visited Chavez, but said he came "to express his support" for the Venezuelan president. The Cuban government had invited media to cover Morales' arrival Saturday and departure Sunday but withdrew the invitation with no explanation.
Photos released by Cuban media showed President Raul Castro greeting Morales at the airport in Havana.
Morales aides said Monday he planned to make a statement later about Chavez.
Chavez underwent on Dec. 11 his fourth cancer-related operation since last year, two months after winning reelection to a six-year term. Venezuelan officials say his condition is stable.