BoE united at Carney's first meeting: minutes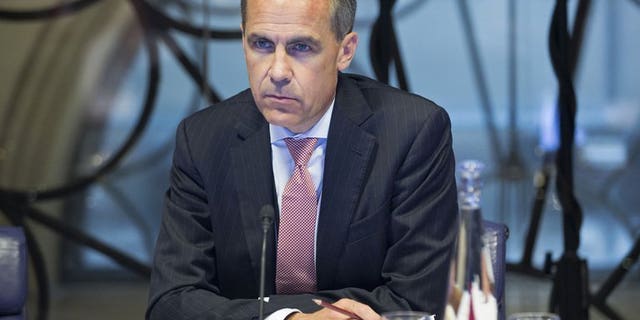 LONDON (AFP) – Bank of England policymakers voted unanimously to maintain record-low interest rate and maintain stimulus at the first policy meeting of new governor Mark Carney's reign, minutes showed on Wednesday.
The central bank's Monetary Policy Committee voted 9-0 to maintain the BoE's key lending rate at 0.50 percent and to keep its quantitative easing (QE) bond-buying stimulus scheme at ??375 billion ($570 billion, 433 billion euros).
This emerged from minutes of the July 3-4 meeting.
Despite the voting pattern, the MPC, whose nine members include Canadian national Carney, said that it was not ruling out the need for more QE and added that it would be studying other ways of helping to stimulate Britain's fragile economic growth.
"For most members, the current policy setting was appropriate and the onus on policy at this juncture was to reinforce the recovery by ensuring that stimulus was not withdrawn prematurely," the minutes read.
"An expansion of the (QE) asset purchase programme remained one means of injecting stimulus, but the Committee would be investigating other options during the month, and it was therefore sensible not to initiate an expansion at this meeting."
The BoE's main task is to keep inflation close to a 2.0-percent target level, which is far below the current rate.
Official data on Tuesday showed that British annual inflation hit a 14-month high point of 2.9 percent in June, partly owing to high petrol prices. That was the highest level since April 2012 but was lower than market expectations for 3.0 percent.
Should inflation stray more than 1.0 percentage point either side of the target, Carney would be required to write a letter of explanation to British finance minister, Chancellor of the Exchequer George Osborne.
Former Canadian central bank chief Carney replaced Mervyn King as head of the BoE at the beginning of July.