Body of Pakistani exchange student killed in Texas school shooting returns home
The body of Sabika Sheikh, the Pakistani exchange student who was killed in a mass shooting at Santa Fe High School, was returned to the city of Karachi Wednesday morning.
Sheikh, 17, was one of 10 people who were fatally wounded when a gunman opened fire at the Texas school on Friday.
1ST FUNERAL OF SANTA FE HIGH SCHOOL SHOOTING: PAKISTANI EXCHANGE STUDENT REMEMBERED AS 'PRECIOUS GIFT'
The foreign exchange student had been attending classes at the school, southeast of Houston, since August, and said that getting accepted into a U.S. program to study was the best thing that ever happened to her.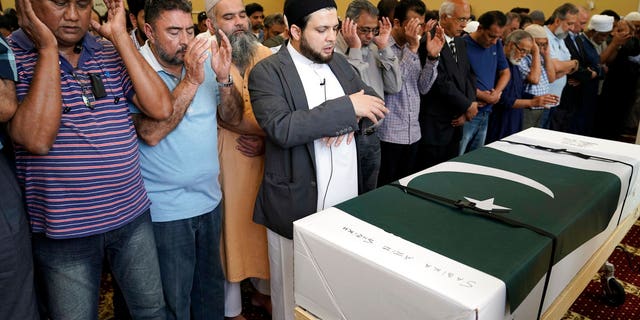 She was supposed to return home to Pakistan in three weeks, by Eid al-Fitr, a three-day holiday that marks the end of the Muslim holy month of Ramadan.
Sheikh's funeral took place at a mosque Sunday afternoon to overflowing crowds. Her host family said their time with her was "such a precious gift."
VICTIMS OF SANTA FE HIGH SCHOOL SHOOTING INCLUDED SUBSTITUTE TEACHER, PAKISTANI EXCHANGE STUDENT
The honor student's father, Abdul Aziz Sheikh, told The Associated Press in the wake of her death that her family is "still in a state of denial. We can't believe it. It's like a nightmare."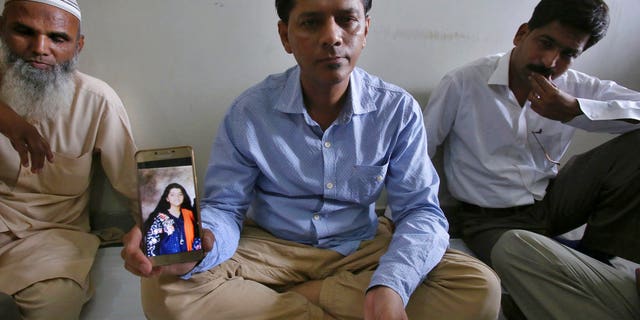 But, he said, "One should not lose his heart by such kind of incidents. One should not stop going for education to the U.S. or U.K., or China, or anywhere. One must go for education undeterred." The father added that "controlling such incidents is the responsibility of the respective governments."
Sheikh, the oldest of three sisters, "[was loved] and she loved everyone," her brother told Pakistan's Geo News. "She was all ready to return home."
Fox News' Frank Miles and The Associated Press contributed to this report.