2 bodies, flight data recorder recovered from Air Force plane that crashed in Afghanistan, official says
U.S. forces have recovered the remains of two American service members from the Air Force plane that crashed in eastern Afghanistan Monday, a U.S. defense official told Fox News.
The two Americans recovered were the only two on board the E-11A plane, the official added. The aircraft is the U.S. military's version of the civilian Bombardier Global Express business jet.
Members of SEAL Team 6 that secured the crash site also recovered the aircraft's flight data recorder before destroying the remnants of the aircraft with an explosion, a U.S. defense official told Fox News. The cause of the crash remains under investigation.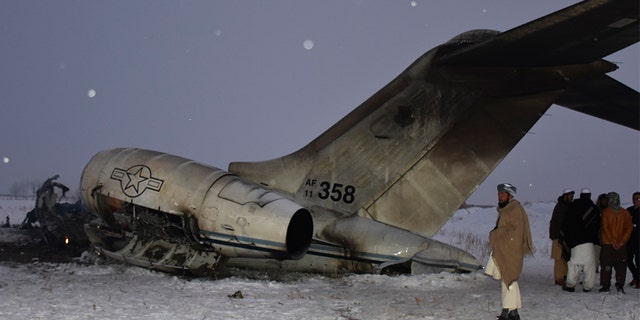 The identities of the two have not been publicly announced, pending notification of their relatives, the U.S. Forces Afghanistan said in a statement Tuesday.
CLICK HERE TO GET THE FOX NEWS APP
A defense official that spoke to the AP said the American recovery team met no Taliban resistance in reaching the crash site in Ghazni province and said there is no indication that the plane was downed by hostile action.
"The remains were found near the crash site, treated with dignity and respect by the local Afghan community, in accordance with their culture," the U.S. Forces Afghanistan statement said.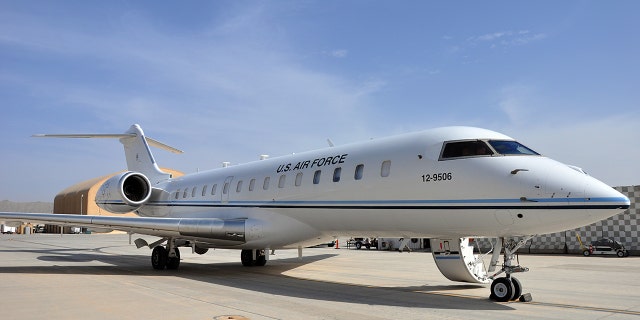 Pictures that surfaced on social media Monday purportedly from the crash site showed an aircraft bearing U.S. Air Force markings similar to other E-11A surveillance aircraft, according to the Associated Press.
Fox News' Vandana Rambaran and The Associated Press contributed to this report.