Bodies of 42 fishermen kidnapped by Boko Haram found in lake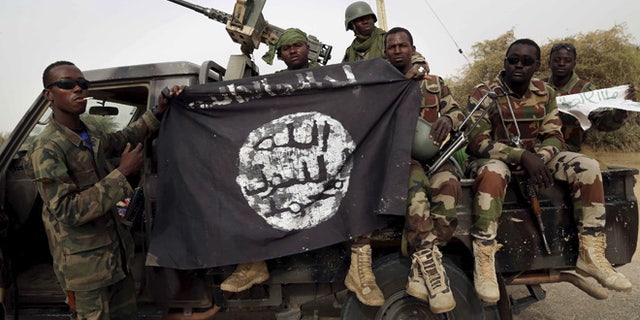 NEWYou can now listen to Fox News articles!
The bodies of 42 fishermen who were kidnapped last week by Boko Haram on the Nigeria-Cameroon border were recovered in a lake, Cameroon military reportedly said.
The Daily Sabah reported that villagers near Lake Chad alerted authorities after several bodies were observed floating. The bodies were removed from the lake on Saturday and Sunday.
The report said fighting between Boko Haram and an insurgency in northern Nigeria has intensified in the past few weeks.
More than 50,000 people have been forced in recent days to flee their homes in southeastern Niger after a series of attacks by Boko Haram.
Niger contributes to a multi-national force set up to fight Boko Haram in the region, where attacks in recent years have killed at least 20,000 people and displaced 2.7 million, according to Amnesty International and the U.N.
The Nigeria-based Islamic militants pledged support for the Islamic State last year.
The Associated Press contributed to this report