Blind Dog and Her Seeing-Eye Dog Looking for a Home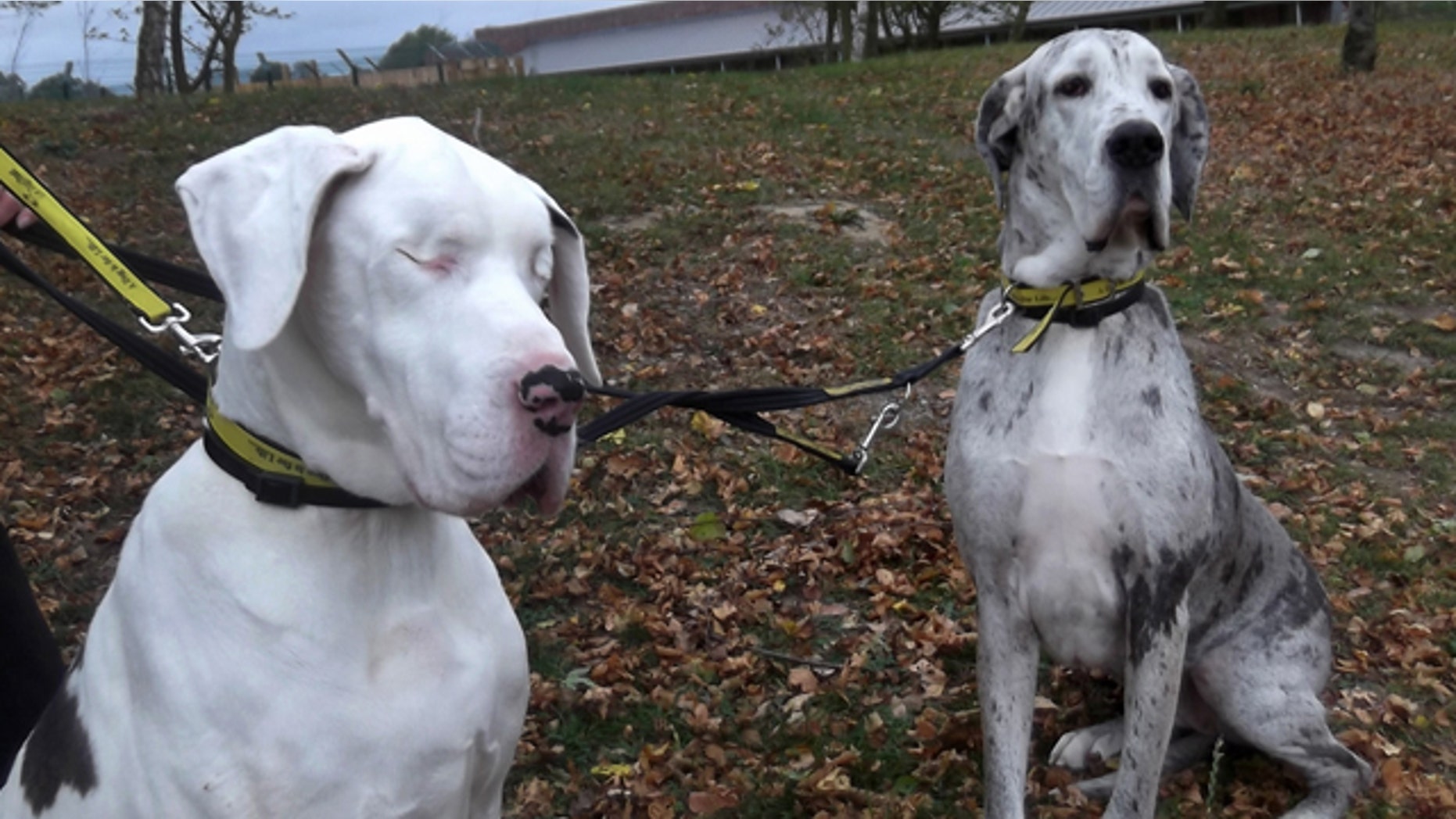 LONDON – An animal shelter has been inundated with offers of help after it requested a home for a pair of Great Danes -- one of which is blind, and totally dependent on the other.
Louise Campbell, the manager of Dogs Trust Shrewsbury, said Monday evening that more than 200 people have responded to the call for help and possibly a new home since the shelter -- near the Welsh town of Newport -- went public about the dogs' plight a few days ago.
"It's been phenomenal," she said, adding that it is still too early to say if a suitable home can be found.
Campbell said that 6-year-old Lily became reliant on Maddison, 7, after a rare medical problem called entropion caused her eyelashes to grow into her eyeballs, leaving them so severely damaged that they had to be removed
"Everything they do involves close contact, they check in with each other all the time," she said.
"They have developed such a strong bond, they always know what the other is doing, so we wouldn't split them up, that would be quite unfair to both dogs."
Campbell said potential owners had previously just walked past the pair, "put off by the idea of having two large dogs, and -- of course -- one without eyes can be a bit shocking."