Blast at a fireworks warehouse in Mexico kills at least 14, injures dozens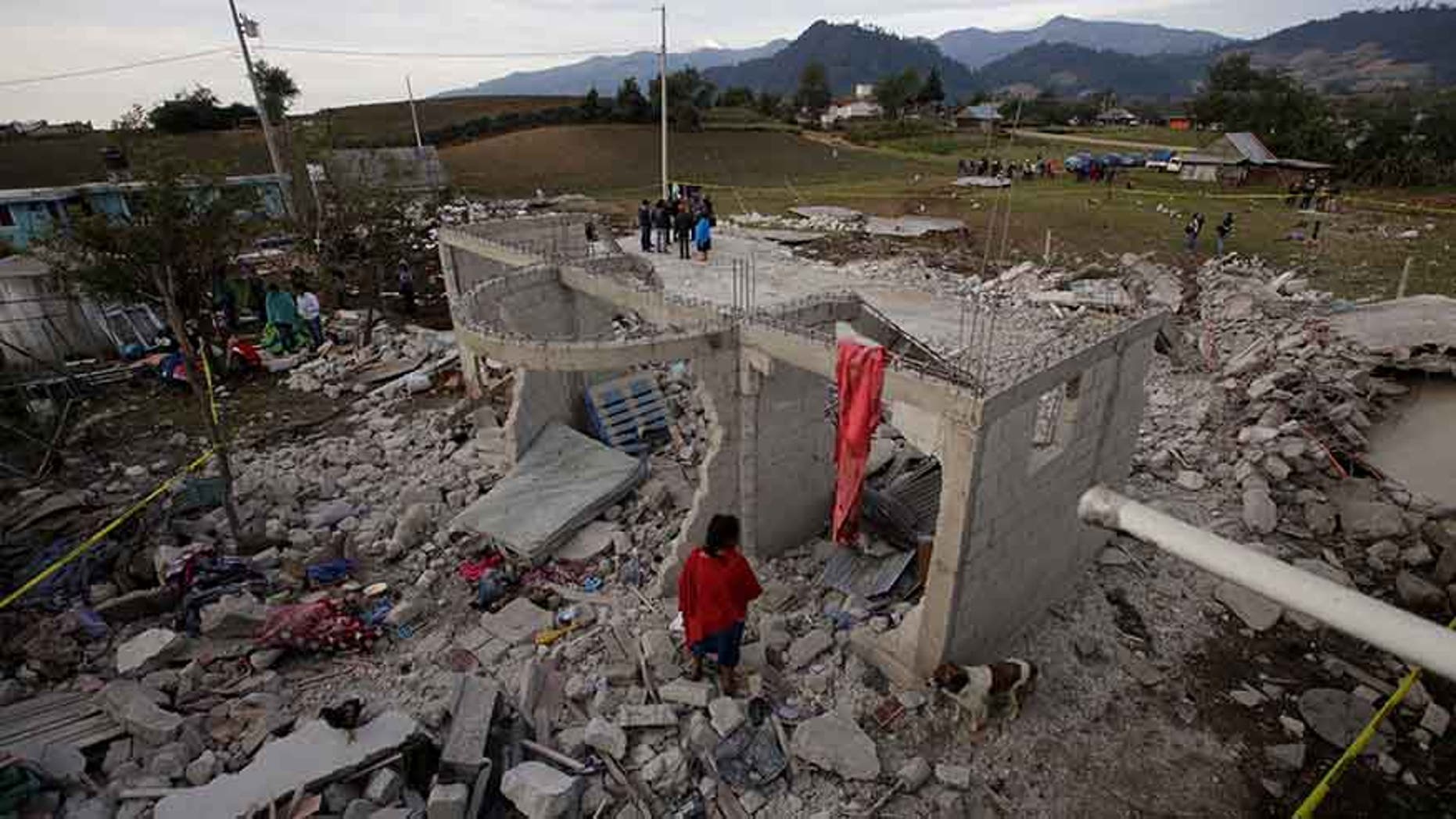 At least 14 people were killed and 22 were injured after an explosion ripped through a fireworks warehouse in Puebla, Mexico.
Five of those killed were children, officials said.
The blast Monday night shook the community of San Isidro, where people were preparing for an upcoming religious festivity. The pyrotechnic material to be used for the May 15 occasion was stored in a facility behind the local church.
According to Milenio newspaper, somebody lit up and shot a flare that landed inside the warehouse. The huge explosion brought down the building and instantly killed nine people. Another three died from their injuries after they were taken to local hospitals.
DEATH TOLL AT MEXICAN FIREWORKS MARKET AT 33, WITH 12 STILL
MISSING
The San Isidro blast comes months after a similar incident at fireworks market outside Mexico City in which more than 30 people were killed.
Deadly fireworks explosions have also occurred elsewhere in Mexico: In 2002, a blast at a market in the Gulf coast city of Veracruz killed 29; in 1999, 63 people died when an explosion of illegally stored fireworks destroyed part of the city of Celaya; and in 1988, a fireworks blast in Mexico City's La Merced market killed at least 68; and in 2013 a rocket struck a truck loaded with fireworks for a religious procession in Tlaxcala state, killing 17 people.
The AP contributed to this report.