Birthday wish of US pastor imprisoned in Iran: Pray for America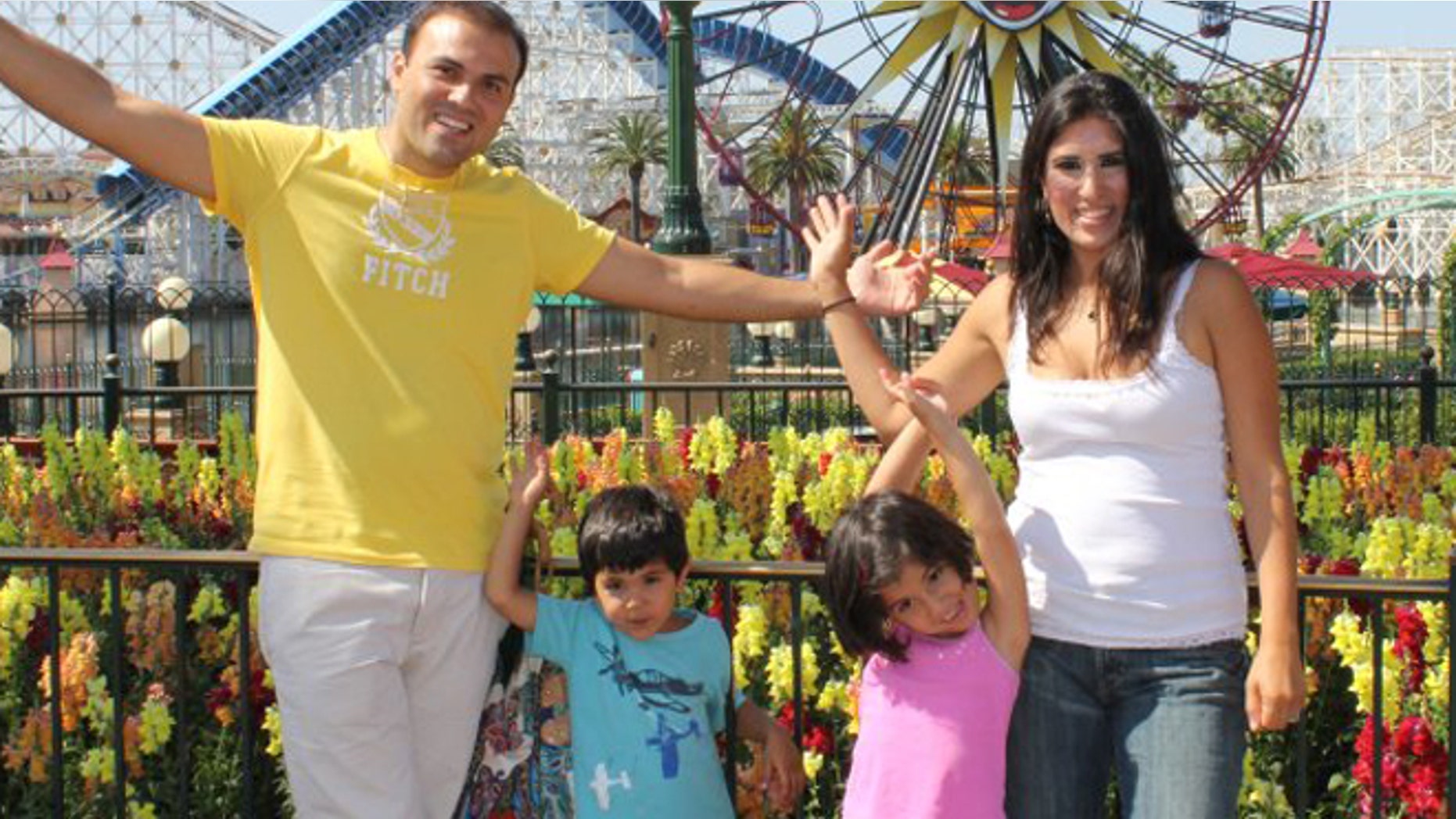 An American pastor imprisoned in Iran for his faith spent his 35th birthday and National Day of Prayer inside his cell Thursday and called for Christians to "remember my chains in your freedom."
Pastor Saeed Abedini, a U.S. citizen and married father of two from Idaho, has been held in Iran for two and a half years after being accused of proselytizing in the Islamic republic.
The American Center for Law and Justice and Abedini's family have repeatedly pleaded with the U.S. and UN officials to secure his release -- including a meeting between the man's wife, Naghmeh Abedini, and President Obama earlier this year in Idaho that renewed hope for the family.
Abedini traveled to his native Iran in the summer of 2012 to visit family and work on the building and opening of an orphanage in the city of Rashit. On July 28, 2012, the Iranian Revolutionary Guard detained Abedini and ordered him to face criminal charges for his Christian faith. He was placed under house arrest and told to wait for a court summons, but on Sept. 26 of that year he was taken from his family's home to the notorious Evin Prison, where he was placed into solitary confinement and subjected to regular beatings.
During a visit with a relative last week, Abedini was able to pass along an open letter to be published on Thursday's National Day of Prayer.
"I have been made aware that the National Day of Prayer (May 7th) falls on my birthday this year!" Abedini's letter reads. "As an American and as a prisoner for Christ I have spent many hours praying and crying out to God for revival for this great nation."
"Remember my chains in your freedom and chain together in unity for our beloved America.," he wrote. "Know that I am chained with you in prayer on that day in seeking God for America."
Click here to read the entire letter
For Abedini's wife and two children, his birthday Thursday was an especially painful reminder of his absence.
"As Saeed spends his 35th birthday in an Iranian prison cell, all I can think of is the last time we gathered as a family to celebrate Saeed's 32nd birthday," Naghmeh Abedini told FoxNews.com. "Such wonderful memories. The kids were so small."
"The fact is so much has happened since we had that birthday celebration three years ago," she said. "Now they are kids who have had to grow up with so much pain - without their father. Three years after that wonderful celebration, I wonder how Saeed looks now - after more than two-and-a-half years in prison. More questions flood my mind: How is he doing now - physically, mentally, emotionally? When will he finally come home? The emotions I am experiencing overwhelm me."
FoxNews.com's Cristina Corbin contributed to this report.