Biker Paralyzed In NYC Road Rage Incident Says He Doesn't Blame The Driver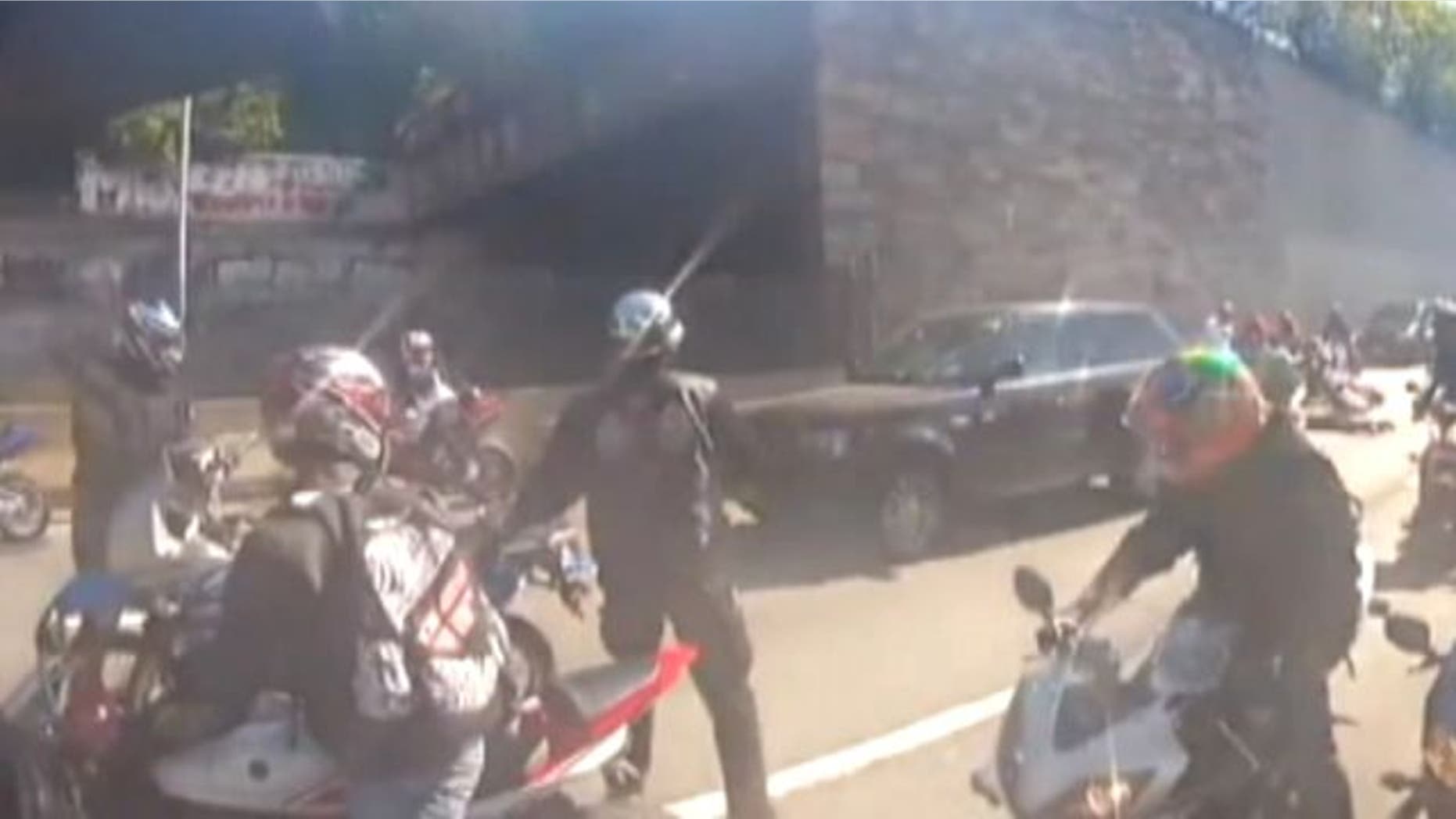 A motorcycle rider paralyzed when he was hit by an SUV driver in a New York City roadway melee says he doesn't blame the driver for his injuries.
Edwin Mieses, 32, says he cannot judge what may have been going through Alexian Lien's mind.
Mieses appeared as a guest in NBC's "Today" show Wednesday alongside his wife, Dayana, and his lawyer, Gloria Allred.
"At the end of the day, I'm not him to know what was going through his mind," he said during the show.
Mieses suffered nine broken ribs, a severed spine and a torn aorta. Even though doctors have told him it's 99.9 percent likely he'll never walk again, he said he's not giving up.
"I refuse to believe that," he told the "Today" interviewers.
The Sept. 29 encounter began when an SUV carrying a family on a Sunday drive crossed paths with a motorcycle rally — with at least one rider capturing events on a helmet-mounted camera and later posting video online.
Police say a motorcycle slowed in front of the Range Rover, which then bumped the bike. Motorcyclists dismounted and converged on the SUV. Lien has said he feared for himself, his wife and their toddler. He hit the gas to get away, running over and seriously Mieses.
After the accident, the swarm of bikers chased Lien, dragged him from his car and beat him in front of his wife and his 2-year-old daughter.
Neither Lien nor Mieses have been charged, although Allred said she didn't rule out the possibility of suing Lien or the city.
Eleven people have been indicted in the incident.
Based on reporting by The Associated Press.
Follow us on twitter.com/foxnewslatino
Like us at facebook.com/foxnewslatino