Berlusconi skips TV show to congratulate Putin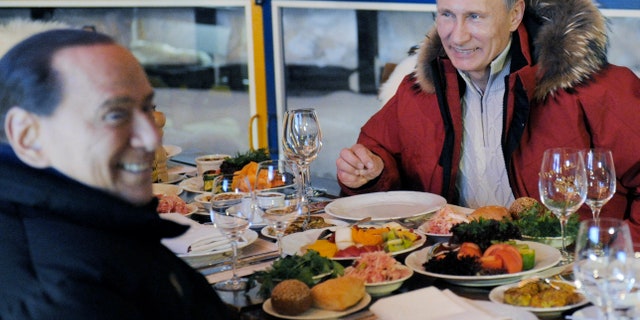 MOSCOW -- Former Italian premier Silvio Berlusconi has skipped his first planned television appearance since stepping down, instead traveling to Russia to personally congratulate Vladimir Putin on his presidential election win.
He joined Putin and current President Dmitry Medvedev at a cafe in the Krasnaya Polyana ski resort Wednesday evening in the southern city of Sochi, which will host the 2014 Winter Olympics.
Berlusconi has enjoyed warm relations with Putin over a number of years and played host to the Russian leader at his private villa in Sardinia in 2008.
Berlusconi resigned in November amid urgent calls for reforms in the face of economic crisis.
Producers of top Italian political discussion show "Porta a Porta" says he had been expected to speak about his resignation.